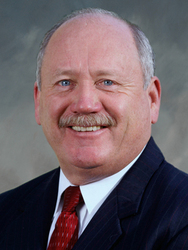 I'm very excited to be taking up this new role with LeTip
Mesa, AZ (Vocus) October 27, 2009
LeTip International, the premier business leads organization, is pleased to announce Gordon Hansen has been appointed to the position of Regional Director/Tennessee. Hansen's core responsibilities will be to build the region, train members and manage current and new chapters throughout the state of Tennessee.
Kim Marie Branch-Pettid, President and CEO of LeTip International stated, "We are sincerely delighted to welcome Gordon to the LeTip family. With his impressive track record in sales and managing customer relationships, Gordon will be a great asset to our membership and our company."
Hansen brings more than twenty years experience optimizing revenue growth through corporate and independent sales agents. His extensive background includes managing multi-unit locations, forecasting sales, developing operational budgets, and creating and implementing corporate sales strategies.
"I'm very excited to be taking up this new role with LeTip," said Hansen. "The people and the culture of LeTip truly motivate me." Hansen also noted, "The Guiding Principle of LeTip International is to intentionally help one another prosper through mutually beneficial relationships, and thus create an economy that rewards everyone. A perspective like that provides a great opportunity to develop and drive forward our business referral program throughout the great state of Tennessee."
Hansen holds a B.S. from St. Mary's College and an MBA from the Fogelman School of Business at the University of Memphis. Hansen most recently held the position of General Manager for Brantley Security Services. Previous positions include Vice President of Sales for Monarch Tile, General Manager for Honeywell and Regional Director for JaniKing.
Hansen and his wife Natalie are boating enthusiasts and live in Hendersonville, TN. Hansen has a married daughter in Dallas and a stepson who attends the Virginia Military Institute.
About LeTip International:
LeTip International is the world's largest, privately owned, professional business leads organization. Since 1978, LeTip's proven programs have helped well over 50,000 members build business success through personal referrals. LeTip Chapters meet weekly to exchange qualified leads, build solid business relationships, develop strong presentation skills and become proficient networkers. Only one representative of any given profession is accepted into a chapter and members are chosen for their occupational expertise. For more information visit http://www.letip.com.
###