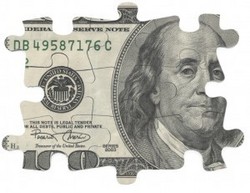 Without properly promoting our site we were invisible to the world.
Longwood, FL (PRWEB) December 23, 2009
Consider this scenario: When a potential mortgage customer goes to a search engine like Google or Bing to find a mortgage provider in their area, they will typically choose among the top three or four returned results for information. If branch managers could get their net branch mortgage website to appear in the top tier of a targeted search, they could, with a high degree of confidence, know that the potential customer will visit their website. However, the top websites are not there by accident, they are there because they use specialized tactics that help shape the design and content of their site to achieve a high approval by search engines. CFI has perfected this process and targeted it toward its net branches. No other mortgage net branch opportunity does this.
Recently we sat down with Clint Christensen, CIO at Christensen Financial to talk about their new marketing platform. When asked to share with us what makes this new platform so valuable to its branches, Mr. Christensen said, "CFI has turned the basic branch website into an application machine. Not only do we accomplish page 1 ranking for our branches on their targeted set of keywords, but we have designed an application tracking system to help manage the increased site traffic. Whether a manager or loan officer directs a customer to the site themselves or the customer gets there from a search engine, the site is optimized and targeted to get the branch more mortgage loan applications. The customer begins by filling out a short credit application online. The manager or loan officer can then quickly determine if the potential customer qualifies for a loan, saving the loan officer valuable time. Once the new credit qualified customer begins the application process, the manager or loan officer is immediately informed and can track the customers progress through the entire application process. No more lost leads, no more wasted time."
Mr. Christensen went on to further explain, "The mortgage industry is constantly changing. Whether it be new State and/or Federal regulations or even updated guidelines or requirements from lenders. If a branch is going to be successful, they must absorb and implement an enormous amount of policy and information. CFI is prepared to help its branches succeed. Our dedicated compliance, lender support and licensing staff are there to ensure branches are compliant, informed and up to date."
It is a known fact in the mortgage industry that net branch as well as traditional broker shops are finding it harder and harder to offer their customers a wide range of product choices. Lenders simply do not want to risk doing business with small firms that have low volume and lack compliance infrastructure. When asked about this Mr. Christensen said, "Lenders are definitely getting picky with whom they are doing business. They are receiving increased pressure from the secondary market to deliver high quality loans with a low default rate. As a result, unless a company has a virtually spotless track record and a detailed compliance plan, most lenders will not do business with them. This is why CFI is growing. When a lender sees how we have leveraged technology to ensure our branches are compliant, they want to partner and do business with us. I believe that we are seeing a fundamental shift in the way broker business is being done. Independent brokers will have to switch to this type of model or will simply not have the resources to compete and survive. I believe we provide an intelligent and comprehensive solution for loan originator to thrive in the present market."
###