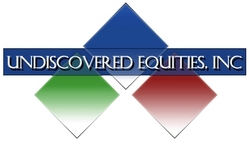 In addition to print advertising, we are also finalizing online marketing campaigns and television commercials
New York, NY (Vocus) September 4, 2009
Cobroxin, which was developed by Nutra Pharma Corporation (OTCBB: NPHC), is the first opiate and acetaminophen-free pain reliever available as an over-the-counter formulation that is clinically proven to treat moderate to severe (Stage 2) chronic pain. In August, Nutra Pharma granted XenaCare Holdings the exclusive license for marketing and distributing Cobroxin throughout the United States.
XenaCare Holdings, Inc. (OTCBB: XCHO), a company specializing in the marketing and retail distribution of consumer healthcare products, has announced today that it will begin its national print advertising campaign for Cobroxin in November. The campaign, which is budgeted at approximately $550,000, is scheduled to run through December and will appear in Arthritis Today, Prevention, Health, Star, Woman's World, Soap Opera, and Self magazines.
"This advertising campaign represents the first of several national campaigns we plan to roll out as we introduce Cobroxin through national retailers in the coming months," explained Frank Rizzo, President of XenaCare Holdings, Inc. "In addition to print advertising, we are also finalizing online marketing campaigns and television commercials," he concluded.
http://www.UndiscoveredEquities.com
http://undiscoveredequities.com/disclaimer_np.html
###