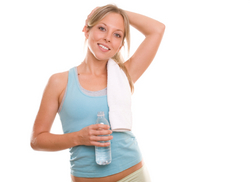 "Employers have a responsibility to have accessible rest areas for staff to eat, and to obtain drinking water or hot drinks"
(PRWEB) December 17, 2009
According to information provided by Business Link "Employers have a responsibility to have accessible rest areas for staff to eat, and to obtain drinking water or hot drinks" see link below.
The information kindly provided by the Business advisory service Business Link provides the following advice. Should staff be eating regularly at their workplace there is an entitlement for an area in which they can store, heat and eat food in an area that will not be contaminated i.e. not the print room or factory floor. Provision of seating and capability of making or accessing hot drinks and cold drinking water is necessary. Since the employers must also provide staff with the ability to access these facilities it is a grey area as to whether they s must cups, unless the water drinkable direct via a fountain or bubbler.
This duty of care on employers extends to ensuring that the water and facilities are free from contamination. Upon the Health and Safety Executive website it is states in relation to the provision of water "water maybe sourced preferably from the public water supply…" or "bottled water dispensers are acceptable as a secondary supply" .
The facilities for washing cups / glasses must also be provided if disposable cups or direct access via a fountain must also be provided. Any source for drinking water according to the Health and Safety any water supply "must be a) be readily accessible at suitable places; and (b) be conspicuously marked by an appropriate sign where necessary for reasons of health or safety"
For many organisations the use of water coolers or bottled water provides the solution to this duty of care. Plumbed in water coolers should be attached to a suitable potable water source and maintained regularly to ensure they are fit for use.
Within factory environments or working environments mean that food or drinking water may be contaminated the interpretation of this duty of care is fairly clear. In office environments where food is unlikely to be contaminated and water likely to remain clean it may come down to accessibility and how much the employer follows the spirit of the requirements or not. Provision of an office water cooler is therefore fairly common as many employers people seek to abide by the guidelines and wish to keep their staff satisfied and productive.
As to whether you should choose a bottled water cooler or a plumbed in water cooler its fairly clear cut nowadays that utilising mains drinking water is much better for the environment than taking delivery of bottles. In addition the manual handling, storage and hassle of running out of water means plumbed in water coolers are generally a better option all round and lower cost! The productivity benefits of keeping staff hydrated and happy are likely to far out weigh the cost of any dedicated water provision.
As to whether the law says you have to have a water cooler, UK Aqua believe that is not clearly the case. However the guide lines clear in that employees should have access to suitable facilities including drinking water as outlined.
As an employer if you wish to find out more about your legal obligations for provision of water or rest areas we can suggest the following resources where the quotations within this article appeared.
http://www.businesslink.gov.uk/bdotg/action/detail?r.s=sc&r.l1=1073858799&r.lc=en&r.l3=1074469549&r.l2=1073877897&type=RESOURCES&itemId=1074471693
http://www.hse.gov.uk/contact/faqs/water.htm
Further resources in relation to water industry can be found at
http://www.water-cooler.org
This article is for interest only and know legal responsibility from its interpretation or citation is accepted users should satisfy themselves elsewhere of its terms related to their own situation.
###