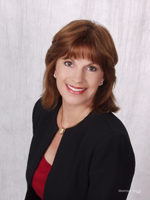 I can help you with every aspect of buying or selling your home because I'm experienced, because I'm professional, and because I care.
Palm Beach Gardens, FL (PRWEB) December 14, 2009
Cheryl Miller, a leading real estate agent specializing in real estate in Palm Beach Gardens today announced the launch of her new website – PalmBeachesFL.com. Designed to be the premier resource for buyers seeking primary, second and vacation homes, the website reflects the superior quality that Miller adheres to with her client services.
Miller has been a rising star in the real estate world for the last five years – she has quickly gained attention for her outstanding business approach and continues to move forward with new and additional improvements. In the areas of Palm Beach Gardens, Jupiter, Juno Beach, Singer Island, North Palm Beach and West Palm Beach, she strives to redefine customer service. The website is a clear indication of the intelligence, forethought and commitment she puts into her professional approach.
The home page captures the essence and atmosphere of Palm Beach County, welcoming visitors with a slideshow of properties. Just underneath is a row of boxes that takes you to the pertinent sections of the site, from the About page and links to all of her areas of expertise including Palm Beach Gardens FL condos and Marina Gardens real estate. The level of information goes deeper than many real estate agent websites you may come across; Miller's Community page is not just a list, but also an excellent primer that advises buyers on what to look for in a neighborhood. She also offers easy to follow roadmaps for both buyers and sellers.
Visitors should of course take advantage of the complimentary MLS search that Miller graciously makes available on her site.
With this level of quality, Cheryl Miller should have no problem continuing her success in the region. To learn more, visit palmbeachesfl.com
About Cheryl Miller: Since 2004, Realtor® Cheryl Miller has been serving Palm Beach County, FL In the communities of Palm Beach Gardens, Jupiter, Juno Beach, Singer Island, North Palm Beach and West Palm Beach. She is a member of the Women's Council of Realtors in Palm Beach County and has been tapped to be on the 2010 Agent Leadership Council. A resident of the area, Miller is an active church member, works with the outreach committee to feed the homeless, and is also an avid boater and member of the Palm Beach Yacht Club.
# # #