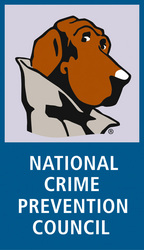 Take A Bite Out Of Crime®
Arlington, VA (Vocus) June 13, 2009
Today, President Barack Obama announced his intention to nominate Alfonso E. Lenhardt, President and CEO of the National Crime Prevention Council (NCPC), as Ambassador to Tanzania.
NCPC, the organization best known for its icon, McGruff the Crime Dog, says Lenhardt will resign his duties as president and CEO upon his confirmation by the United States Senate. The NCPC Board of Directors has approved Lenhardt's recommendation to name Ann M. Harkins, Vice President and Chief Operating Officer, as his successor to be President and CEO of the organization.
Under Lenhardt's leadership, NCPC maintained its status as the premier center for crime prevention in the nation. Among Lenhardt's proudest accomplishments during his five-year tenure at NCPC are enhanced outreach to law enforcement and the creation of a highly successful campaign to combat cyberbullying. The cyberbullying campaign is one of many NCPC programs to protect children and youth; it has received numerous awards including the 2007–2008 Grand Award in the public service advertising category of the Mercury Awards.
NCPC commemorates National Crime Prevention Month every October in keeping with Lenhardt's belief that law enforcement and community partners must work together to combat crime. NCPC also launched a new membership association for crime prevention practitioners during Lenhardt's tenure.
Previously, Lenhardt served as the first and only African American Sergeant at Arms for the United States Senate. While in this position, he led the response to the October 2001 anthrax attack in the Hart Senate Office Building. Lenhardt also played a significant role in ensuring the continuity of government efforts after the September 11, 2001 terrorist attacks, designing emergency preparedness plans and implementing physical security plans to safeguard members of the Senate and visitors and staffers within the Capitol Hill complex. A retired two-star general in the United States Army, Lenhardt came to NCPC after an impressive 31-year career in the military and several years of work in the public sector.
The appointment of Ann Harkins, who has served as vice president at NCPC for more than three years, will ensure a smooth transition and continuity of the operations of the organization. Harkins previously served with distinction as the Deputy Sergeant at Arms in the United States Senate as well as the Chief of Staff to former Attorney General Janet Reno and Chief Counsel to Senator Patrick J. Leahy. Having led nonprofit organizations in the Eastern Panhandle of West Virginia, Harkins also has a keen appreciation for the work of crime prevention practitioners in the field.
David Dean, the Chairman of NCPC's Board of Directors, said, "We are all grateful for Al's contributions to the organization and happy for him as he undertakes this important new responsibility. The Board is equally enthusiastic that Ann Harkins has agreed to take over as President and CEO; her appointment was a unanimous decision. Her knowledge of NCPC as Vice President and Chief Operating Officer, as well as her passion and commitment to the organization and to the cause of crime prevention will ensure a smooth and seamless transition. The Board is confident that the work of the organization will continue uninterrupted."
For more information or to schedule an interview, please contact Michelle Boykins at 202-261-4184 or Amy Vimislicky at 202-261-4156. For information on the National Crime Prevention Council, please visit http://www.ncpc.org.
About the National Crime Prevention Council:
The National Crime Prevention Council (NCPC) is a private, nonprofit organization whose primary mission is to be the nation's leader in helping people keep themselves, their families, and their communities safe from crime. NCPC manages public service advertising under the National Citizens' Crime Prevention Campaign—symbolized by McGruff the Crime Dog® and his "Take A Bite Out Of Crime®" slogan—and acts as secretariat for the Crime Prevention Coalition of America, more than 400 national, federal, state, and local organizations representing thousands of constituents who are committed to preventing crime. NCPC is funded through a variety of government agencies, corporate and private foundations, and donations from private individuals. For more information on crime prevention issues, visit http://www.ncpc.org.
Further Information:
Michelle Boykins
202-261-4184
mboykins @ ncpc.org
Amy Vimislicky
202-261-4156
avimislicky @ ncpc.org
###