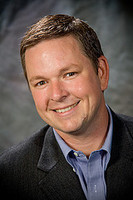 Local Search is as critical to small business today as the Yellow Pages were in the last century
New Orleans, LA (Vocus) September 30, 2009
At SMX East (Search Marketing Expo) Oct. 5-7, session content and valued connections help internet marketers stay inspired and innovative.
Local search is a driving force for small businesses online. Local search is a website promotion specialty focusing on searchers looking for goods and service in a defined geographic area.
Will Scott, founder and president of website promotion company, Search Influence will present on how businesses can use readily available web sites to create the best local business listing possible and dominate their local market.
On October 5, on New Orleans SEO expert, Will Scott, is presenting with a panel with some of the top minds in Local Search on Local Search Ranking Factors highlighting unique strategies and cutting edge tactics for small businesses to leverage local listings to their maximum potential for driving local leads.
"Local Search is as critical to small business today as the Yellow Pages were in the last century" says Scott. "When people think 'Search Engine' they often think ecommerce. Most of our customers don't have a product they can ship so it's still about 'Making phones ring and doors swing.'"
Participating in the "Ranking Tactics For Local Search" session, are industry leaders:
Moderator: Greg Sterling, Founding Principal, Sterling Market Intelligence
Speakers:
Mike Blumenthal, Owner and Local Marketing Expert , Blumenthals
Mary Bowling, Director of Search Engine Marketing, seOverflow
David Mihm, Designer + Local Search Marketer, davidmihm.com
Will Scott, President, Search Influence
Andrew Shotland, Proprietor, Local SEO Guide
"Search Influence is focused on Website promotion for small businesses. They have to be on-line, but they also have to be found and that is where local search comes in."
Will Scott and Search Influence are dedicated to educating small businesses on how they can improve website promotion tactics to increase traffic to their web sites and turn those visitors into customers.
"The rate of change in this industry make innovation and creativity critical skills," says Scott. "The search engines and the way users use them are always changing and we have to stay ahead for our clients to succeed. Local search helps us to target local searchers who are ready to buy."
At the Search Marketing Expo East 2009, Scott, his local search colleagues and the best and brightest in SEO will be educating and exchanging ideas on how to promote their clients and improve small business' bottom line.
Search Influence, specializes in helping its customers successfully market online. Since 1994, Will Scott has been helping small businesses succeed on the internet. Will Scott is a recognized leader in Local Search, a frequent speaker at national conferences and contributes to projects such as the Annual Local Search Ranking Factors project. For more information on Will Scott or Search Influence, visit http://www.searchinfluence.com
For a full agenda of SMX East, visit http://searchmarketingexpo.com/east/2
###