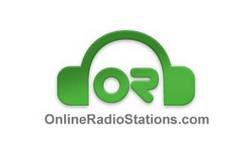 Existing and new user enthusiasm for the launch of the new website format has been crazy positive
Vancouver, BC (Vocus) July 27, 2009
OnlineRadioStations.com, the fastest growing single source of internet radio from radio stations around the world, announced today that it recently launched its second-generation website format for music listeners wanting free music from radio stations online.
"Existing and new user enthusiasm for the launch of the new website format has been crazy positive", says site founder, Shane D. Martin. "This is for anyone that loves to listen to music. We've clearly hit something here that people have been looking for - response has far-exceeded our expectations."
OnlineRadioStations.com now provides easy one-stop access to over 6,000 online radio stations for registered and non-registered users who want to listen to music from every genre. Initially launched in 2008, the site already boasts over 31,000 registered users and supports approximately 13,000 listens per day by people wanting simple, unrestricted access to free music from internet radio stations online.
"We love the fact that the new website interface for our free online radio service has been so enthusiastically embraced by our current users as well as the thousands of new listeners who are discovering the enjoyment of our free radio stations portal," says Martin.
"For example," says the site's founder, "one of our users, Meredith, just wrote us saying, 'Online Radio Stations offers the largest selection of any online radio service I've ever used…. I can't wait until the holidays, I'm sure I'll be plugged into the Christmas category throughout the season'."
Site owner Richard Lau says the goal of OnlineRadtioStations.com is "to bring our listeners the widest variety of internet radio from around the world" and then "enable our registered users to enjoy the social media elements we are building into the site to share, discuss, and explore their love for music with other listeners of radio online."
About OnlineRadioStations.com:
OnlineRadioStations was conceived with the desire to build an online radio music site that would allow people easy access to every genre of radio stations from around the world without having to spend hours searching the Internet. OnlineRadioStations.com aims to be the best of its kind, meaning simple navigation, wide variety, and one-stop access to free music from actual streaming radio stations.
Onlineradiostations.com is very different from most other music sites that stream from databases of songs. Online Radio Stations provides its listeners free access to actual terrestrial (land base) radio online and internet radio stations. The site provides registered and non-registered guest listeners with free music from thousands of free radio stations from around the world in every genre imaginable. No registration is required.
For free music from online radio, visit OnlineRadioStations.com to enjoy the widest variety of internet radio available and listen to music from every genre from around the world. For producers, visit the site to learn more about how to list your radio station on the internet's fastest growing internet radio site.
###