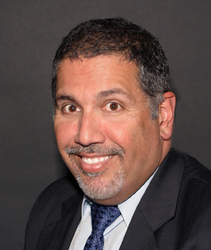 With Paul Della Valle we have a talented leader in the field of business networking
Verona, NJ (Vocus) December 1, 2009
Kim Marie Branch-Pettid, president and CEO of LeTip International, the premier B2B networking organization, has announced the appointment of Paul Della Valle to the position of Regional Director, NJ. In his new position, Della Valle will be responsible for the development, training, and mentoring of new and existing LeTip Chapters throughout New Jersey and New York (excluding Long Island).
With more than 20 years of experience as a small business owner, and 12 years as a LeTip Member, Past President and Board Member, Della Valle brings a deep understanding of customer service and professional networking to his region. "I joined LeTip in 1997 to promote my floral business," said Della Valle. "Not only did my LeTip chapter members help me grow my business ten-fold, but my relationship with LeTip International has now provided me with a new and exciting career. Networking and assisting the growth of small business members is a way of life for me, and as a Regional Director, I am able to do this on a much larger scale," continued Della Valle.
"With Paul Della Valle we have a talented leader in the field of business networking," said Branch-Pettid. "He is the ideal choice to help fill the shoes of Sy Schaefer, New York and New Jersey's former Executive Director who has now semi-retired to Florida and has taken on the role of Special Advisor. The New Jersey region is growing quickly and Paul brings a wealth of knowledge and insight into the needs of our members," noted Branch-Pettid.
"Paul Della Valle's proven success as a member is an invaluable asset to his region. Paul knows how, and why, LeTip works," said Mop Prime, LeTip's Director of Marketing. "LeTip's commitment to its members and chapters is unmatched, and Paul mirrors that with a high level of energy and enthusiasm," stated Prime.
Della Valle, a dedicated father and husband, resides in Verona, NJ with his wife Nancy and their four children. When not watching his sons on the football field, he can sometimes be spotted enjoying the freedom of the road on his Harley.
About LeTip
LeTip International is the world's largest, privately-owned, professional business leads organization. Since 1978, LeTip programs have helped over 50,000 members throughout the United States and Canada, build business success through personal referrals.
LeTip International's structure set the standard in the word-of-mouth referral industry. Members are known for their professionalism, dedication, and loyalty to one another, and to the LeTip Program.
LeTip Chapters meet weekly to exchange qualified leads, build solid business relationships, develop strong presentation skills and become proficient networkers. Only one representative of any given profession is accepted into a chapter, and members are chosen for their occupational expertise. For more information on how to join a LeTip Chapter in your area, visit http://www.letip.com
# # #