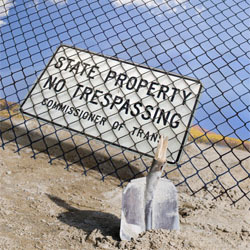 Ashburn, VA (Vocus) November 18, 2009
Independent Project Analysis, Inc. (IPA) sees the funding of major infrastructure projects based on the vague criteria of being "shovel ready" as a recipe for waste and a lost opportunity for the U.S. The millions in federal funds associated with the stimulus package provide the opportunity to not only boost the U.S. economy with urgently needed jobs, but also to build desperately needed infrastructure such as roads, bridges, and energy infrastructure. However, this drive to move quickly also is creating an enormous opportunity for this money to be ill spent on projects that claim to be "shovel ready," but are not.
Based on research by IPA, government-funded projects typically perform worse than their private sector counterparts. Given that many of these projects in the future will be executed using stimulus money and will be driven to be completed quickly, the cost and schedule overruns plaguing these projects could result in millions of tax payer dollars being wasted.
IPA has identified that the primary cause of the poor performance of these government-funded projects is the lack of sufficient front-end work, or Front-End Loading (FEL); in other words, these projects are simply not set up to succeed. Using IPA's FEL Index as a measure of readiness for execution, IPA has found that these government-managed projects achieve "Poor" levels of FEL, while private sector projects are authorized with "Good" levels of FEL on average.
The historical relationship between FEL and cost growth and schedule slip is clear. Projects that proceed into execution with "Screening" levels of FEL (the lowest rating on IPA's FEL Index scale) average cost overruns of more than 25 percent. When projects are well defined with a "Best Practical" FEL Index rating (the highest rating), they have no cost growth on average. Similar relationships between the FEL Index and schedule slip exist as well. Thus, given the status of these government-funded projects as they head into execution, it is not surprising that they routinely spend more and take twice as long to construct on average as similar projects from the private sector.
Thus, to avoid wasting millions in stimulus money due to cost overruns and schedule slip, federal and state government agencies need to become better educated on how to determine if a project is ready to move forward like their private sector counterparts. IPA's FEL Index and other tools that are currently being used by private sector companies can help these agencies weed out the projects that are set up to fail and push forward those that look to be set up for success.
About IPA
Since its founding by Edward Merrow in 1987, IPA has rapidly evolved into the preeminent consultancy in project evaluation and in project system benchmarking, and has become the industry leader in quantitative analysis of project management systems. Our staff of about 140 project and research analysis professionals at seven offices on five continents serves hundreds of clients. The largest oil companies, chemical producers, pharmaceutical companies, minerals and mining companies, and consumer products manufacturers enhance their capital productivity using IPA's Project Evaluation System (PES®) and project system benchmarking services. Further information can be found at http://www.ipaglobal.com.
# # #