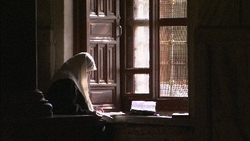 One of the great challenges of our time is achieving a deeper understanding of the Muslim perspective
New York (Vocus) July 31, 2009
"The Qur'an," a co-production of Odyssey Networks, has been honored with one of Britain's top prizes for programs dealing with religion. The award, Joint Runner-Up in The Sandford St. Martin Trust Religious Television Awards 2009, was presented at a ceremony in Lambeth Palace, residence of the Archbishop of Canterbury.
The two-hour production, which was written and directed by celebrated documentarian Antony Thomas, journeys through the Muslim world to discover how a text that inspires peace and tolerance can also be used as a justification for conflict and violence. Among its highlights are interviews with contemporary Muslims who share their thoughts on living the Qur'an's principles today. The film also won the Banff World Television Award in the social and humanitarian category and was nominated for a Royal Television Society Educational Award. It aired during 2008 on the UK's Channel Four, and in the U.S. on National Geographic Channel under the title "Inside the Koran."
"One of the great challenges of our time is achieving a deeper understanding of the Muslim perspective," said Nick Stuart, President & CEO of Odyssey Networks. "This film, with its insights into the seeming paradoxes within Islam, is one answer to that great challenge. We are delighted that our effort has received the recognition of The Sandford St. Martin Trust and other distinguished media organizations."
"The Qur'an" is a Juniper Production in association with Antony Thomas Productions, Odyssey Networks, Vision TV, Channel Four and National Geographic Channel. Odyssey Networks holds the U.S. home video rights to the film, including educational usage.
About Odyssey Networks
Odyssey Networks is the nation's largest coalition of Christian, Jewish and Muslim faith groups dedicated to producing and distributing media that promotes tolerance and addresses issues of social justice. Established in 1987, Odyssey Networks is a service of the National Interfaith Cable Coalition, Inc. For more information visit http://www.odysseynetworks.org
###