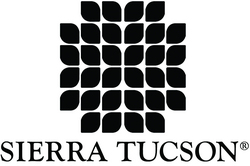 Tucson, AZ (Vocus) August 11, 2009
One of several initiatives to expand Sierra Tucson's neuroscience capabilities is the implementation of brain SPECT scanning for patients in treatment for addictions and mental/behavioral disorders. This functional brain imaging, which produces vivid, real-time pictures of brain physiology, is an innovative tool to enhance diagnostic capabilities, enable more targeted pharmacotherapy, and offer increased motivation to patients.
Brain SPECT scanning generates three-dimensional images of blood flow in the brain, which relates to actual brain physiology. Robert R. Johnson, D.O., Sierra Tucson's Medical Director, states, "In experienced hands, brain SPECT imaging provides clinically useful information on how an individual's brain functions, particularly in complex or treatment-resistant cases. This more complete diagnostic picture adds biological information to the presenting problem, often helping to inform treatment planning."
For patients, SPECT studies help them break through denial. When faced with abnormal brain SPECT scans, patients find it harder to minimize the impact of drug or alcohol use. A SPECT scan also helps patients see their problems from a medical point of view, thus reducing shame and guilt.
SPECT also helps evaluate the presence of other neuropsychiatric illnesses and understand different sub-types of disorders.
Read more about Sierra Tucson's new benefits of SPECT scanning on the Therapies/Treatment Modalities page at SierraTucson.com.
Sierra Tucson is celebrating 25 years of Compassionate Care and Clinical Excellence. Located on 160 acres at the foot of the Santa Catalina Mountains near Tucson, Arizona, this exceptional facility offers a beautiful natural healing environment and the highest level of confidentiality. For more information about Sierra Tucson and its programs, please call 800-842-4487 or visit SierraTucson.com.
Sierra Tucson is a member of CRC Health Group, the most comprehensive network of specialized behavioral care services in the nation. CRC offers the largest array of personalized treatment options, allowing individuals, families, and professionals to choose the most appropriate treatment setting for their behavioral, addiction, weight management and therapeutic education needs. CRC is committed to making its services widely and easily available, while maintaining a passion for delivering advanced treatment. For over two decades, CRC programs have helped individuals and families reclaim and enrich their lives. For more information, visit http://www.crchealth.com .
###