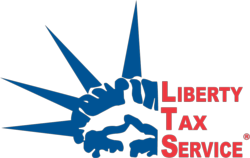 (PRWEB) September 10, 2009
Virginia Beach, VA (Vocus) September 10, 2009 -- Liberty Tax Service will showcase its franchise, tax school and career opportunities during its first Virtual Franchise Event hosted by CareerBuilder.com. The day-long event offers participants the opportunity to explore Liberty Tax Service possibilities online and receive real time answers from Liberty Tax management and staff from 9 a.m. until 7 p.m. Eastern Standard Time on September 15th. Registration for the event is free. Visit the Liberty Tax Virtual Franchise Event page to learn more and to register.
"It is our goal to continue to offer an affordable chance at the American dream of business ownership to all enterprising persons who are ready to embrace our proven operating system, and be aggressive competitors in this recession-resistant industry," said Liberty Tax Service CEO and Founder John Hewitt. "In addition, our event offers attendees the unique and interactive chance to learn about the total range of what Liberty has to offer, all with the ease of a mouse."
Liberty Tax Service's business model is appealing to a diverse America and many who are looking for more control of their destinies during a tough economy. The company is ranked #1 in the tax franchise category on the latest Entrepreneur "Franchise 500." and is #3 overall. Liberty Tax Service's franchise opportunity represents the only tax service to be listed on Poder's "Top 25 Franchises Opportunities for Hispanics." Black Enterprise magazine has named Liberty Tax Service as one of the most affordable and best franchise opportunities for minorities six times since 2001.
The Liberty Tax Virtual Franchise Event offers information on the company's fall tax schools that start this month at locations across the country. Tax school graduates may find their training can launch new job possibilities for them as tax preparers and Liberty Tax employees.
About Liberty Tax Service
Liberty Tax Service is the fastest growing retail tax preparation company in the industry's history. The company plans to open up to 500 new offices in January 2010. Founded in 1997 by CEO John T. Hewitt, a pioneer in the tax industry, Liberty Tax Service has prepared over 7,000,000 individual income tax returns. With 41 years of tax industry experience, Hewitt stands as the most experienced CEO in the tax preparation business, having also founded Jackson Hewitt Tax Service (NYSE:JTX). While a college student, he enrolled in a non-curricular course that would change his life, and have a profound effect on the tax industry. He took the H&R Block tax course in 1969, then started as a tax preparer.
Liberty Tax Service provides computerized income tax preparation, electronic filing, refund loans, and online filing through eSmart Tax. Each office offers customers audit assistance, a money back guarantee, and free tax return checking.
About CareerBuilder
CareerBuilder.com, is the largest online career site in the U.S. with more than 23 million unique visitors, 1 million jobs and 32 million resumes.
Liberty Tax Service CEO John Hewitt is available for interview. Contact Martha O'Gorman, LTS Chief Marketing Officer at (800) 790-3863 ext. 8022
###