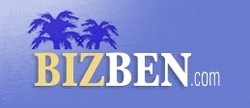 And we usually have time to discuss tools for negotiating effectively and achieving a 'win-win' deal that works out as expected in the years following the close.
Campbell, CA (Vocus) October 16, 2009
It's a good idea for these times: Secure your financial future by buying a small or mid-sized California business for sale.
But the growing number of people in America who are entering the market in search of the perfect company are up against a perfect storm of circumstances that can make that dream seem unattainable--an unprecedented number of buyers competing for deals, reluctance of owners to sell because of present economic uncertainties, and a credit freeze making it seem impossible for an entrepreneur to get the money needed to complete a transaction.
And yet, this is an ideal time to purchase a business opportunity for sale according to Peter Siegel, MBA, whose popular series of free online webinars--sponsored by his company, BizBen.com--launches its fall schedule with How to Buy a Small Business - Webinar, October 21, at 8:00 pm Pacific Time.
He's had more than 10 years since founding BizBen.com--Businesses for Sale in California, and a number of years as a business broker before that, to observe the ups and downs in the business opportunities market, and to notice the principles that continue to work for motivated buyers.
"I get great satisfaction knowing that sharing information with people just coming into the market to purchase businesses, will result in many folks starting out on the right foot on their journey to financial security and independence, "And a few will become extremely successful, beyond what they might have imagined about buying a business."
Siegel added: "It's why we keep doing these online webinars and offering them at no charge. Anyone who wants to can participate and learn."
He quotes a statistic well known in the industry, that upwards of 80% of prospective business buyers never close on a deal. And he explains that the one-hour Internet workshop details the reasons the majority meet with failure, and then suggests the tools a buyer can use to overcome common problems and pitfalls.
The webinar covers each step involved in the process, from searching for a proper purchase candidate to negotiating and closing a deal successfully.
Siegel noted that hundreds of people have participated in prior webinars that BizBen.com has sponsored. "We hear success stories from people who tell us the program helped them learn the proper "protocol' to function successfully in this market, and gave them ideas and information that enabled them to handle all of the important tasks for buyers: identify suitable candidates, evaluate business offerings, uncover hidden problems as well as opportunities, and anticipate and deal with issues that frequently "derail" a transaction.
"And we usually have time to discuss tools for negotiating effectively and achieving a 'win-win' deal that works out as expected in the years following the close."
People interested in participating in the webinar can register at:
http://www.bizben.com/blog/posts/webinar-on-how-to-buy-a-business.php
BizBen.com is California's most active and popular online marketplace for small and mid-sized [businesses for sale in California, http://www.bizben.com/ with 7000-plus offerings promoted on the site and 200-plus for-sale postings added daily. The site also features a number of resources, articles, news items, practical tips and a blog page, all providing valuable information, ideas and opportunities for small business owners/sellers, business buyers and the professionals serving this market.
Contact Information:
Peter Siegel (866) 270-6278
###