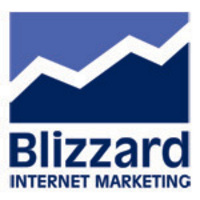 Woodbury, NY (PRWEB) December 1, 2009
There is no doubt that when tough times hit, hotels are apt to cut costs and the marketing budget can be the first to be nixed. Kick off the New Year by learning how to kick up your internet marketing strategy on a budget during a 2-day internet marketing workshop designed for hotel and hospitality marketers and managers.
Join Blizzard Internet Marketing for a hands-on workshop being held at The Inn at Fox Hollow in Woodbury, New York on January 12th and 13th, 2010. Learn what you need to know to increase your search engine presence and out-rank your competitors in 2010.
Event Schedule:
Day 1 is all about Google for hotel marketers. Come and learn how Google works including powerful tips, tools and tactics to earn a top search engine ranking.
The day's focus will be:

Factors that affect your search engine rankings
An introduction to Google's vertical search
Google's organic search
How page rank and link popularity work
Social Media Tactics including web 2.0 and blogging
How to analyze and increase your online presence
Tools to spy on your competitors
Top tools for keyword research
Tools for tracking your results
Day 2 is a hands-on link and content building lab day. While attendance to the 2nd day is optional, it is highly recommended. Don't forget your laptop because day 2 is all about hands-on learning. Strategically build links to your website and build content that will ultimately help to increase the search engine rankings of your website.
Event Details:
Dates: January 12–13, 2010
Location and Co-Sponsor:
The Inn at Fox Hollow
7755 Jericho Turnpike
Woodbury, New York
For lodging options and questions, please contact:
Lisa Lilly
Blizzard Internet Marketing
888.840.5893 ext 226
Sign Up:
Newsletter.BlizzardInternet.com/Workshops
Blizzard Internet Marketing, Inc. is the leading provider of comprehensive internet marketing solutions for the hospitality industry. Since 1997, Blizzard Internet has focused on offering strategic based plans that integrate website design, promotion, Search Engine Optimization, Search Engine Marketing, and email marketing services. Based in Glenwood Springs, Colorado, the company employs top search marketing experts who guide their clients through the saturated universe of online marketing to find the strategies that will earn long-term results in competitive markets.
###