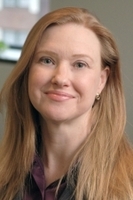 CenterWatch has analyzed how China's regulatory reforms can spur innovation in the domestic drug development community, as well as benefit Big Pharma that want to include China in their global drug development programs
Boston, MA (PRWEB) September 29, 2009
China's new investments in its domestic pharma industry are beginning to drive growth and reforms that are stimulating a new drug development culture, according to CenterWatch's latest special report, China: A New Era of Innovation in Drug Development.
Scheduled for release in early October, the fifth report in CenterWatch's clinical research series reveals the initial benefits of China's efforts and the various reforms in progress, as well as a look at the further initiatives needed to make the country a major player in the drug development arena.
"CenterWatch has analyzed how China's regulatory reforms can spur innovation in the domestic drug development community, as well as benefit Big Pharma that want to include China in their global drug development programs," says Sara Gambrill, senior editor at CenterWatch and author of the report. In addition, the report discusses Big Pharma's long-range plans to invest in the research and development sector and the talent needed in the area to successfully run trials at a global level.
Other key takeaways include a list of select CROs in the region, an up-to-date pipeline of drugs currently in development, and several charts and figures that make this an important informational resource for sponsors and CROs seeking to expand their programs in the region.
For more information or to purchase China: A New Era of Innovation in Drug Development, visit the CenterWatch bookstore at http://store.centerwatch.com.
About Sara Gambrill
Sara Gambrill is senior editor at CenterWatch and writes features about international and domestic clinical research industry trends regularly for The CenterWatch Monthly and CWWeekly. She has also written several special reports on clinical research markets, including Japan, Asia-Pacific, and Central and Eastern Europe.
About CenterWatch
Founded in 1994, CenterWatch is a trusted source and global destination for clinical trials information for both professionals and patients. We provide proprietary data and information about clinical trials through a variety of newsletters, books, databases, and information services used by pharmaceutical and biotechnology companies, CROs, SMOs, and investigative sites involved in the management and conduct of clinical trials. CenterWatch was also the first Internet site to publish detailed information about active clinical trials that could be accessed by patients and their advocates. Today, we have one of the largest databases of clinical trials actively seeking patients on the Internet.
###