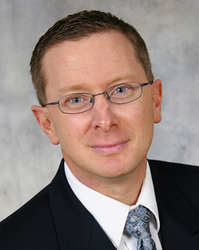 Ernie served as the Director of Treasury Services and as a Director of the Corporate Treasurers Council for the Association for Financial Professionals (AFP)
San Jose, CA (PRWEB) December 1, 2009
Proformative, 'The Resource' for corporate finance, accounting, and treasury professionals is pleased to announce the addition of Ernie Humphrey to the Proformative team. Ernie brings a unique skill set to Proformative which was developed through extensive practical experience in treasury and finance, and serving as a senior staff member at a leading Association for financial professionals. Ernie has firsthand knowledge of the needs of financial professionals and proven success in developing and delivering resources to facilitate the professional development of his colleagues.
Ernie will assume the role of Senior Director, Membership & Treasury Programs. In this role Ernie will focus on expanding the Proformative Community and developing resources and programs to foster the transformation of Proformative into the one stop portal for financial professionals to utilize in driving their knowledge, careers and results within their organizations.
Ernie has over 15 years of experience in working capital management, financial risk management, investment management, financial reporting, and acquisition integration management. Most recently, Ernie served as the Director of Treasury Services and as a Director of the Corporate Treasurers Council for the Association for Financial Professionals (AFP). Previously, Ernie garnered eight years of practical experience in marketing and treasury while serving as a Global Marketing Analyst and the Treasury Operations Manager at a publicly traded global corporation. Ernie has a BS and MS in Economics, both from Purdue University. He has authored over twenty published articles on working capital management, acquisition integrations, payroll cards, and positive pay services in addition to various articles dealing with professional development. Ernie is also a Certified Treasury Professional (CTP) and an accomplished public speaker.
Evidence of Ernie's influence can already be seen in recent revisions throughout the Proformative website. Treasury professionals can look forward to more treasury-focused resources, virtual roundtables, webinars, and events from Proformative focusing on providing treasury professionals with the tools necessary for success within their organizations.
About Proformative:
Founded in 2008 in Silicon Valley, California, Proformative (http://www.proformative.com) is a free and open resource and community dedicated exclusively to serving the needs of corporate finance, accounting, treasury and related professionals. Proformative's members find free resources and a community of their peers that enable them to learn and get work done. Proformative is community-driven, not corporate-driven, and delivers a 'noise-free' environment for its members. Privately funded and privately held, Proformative was created by co-founders John Kogan, CEO, and Greg Stout, CTO.
Media | Blogger | Analysts Resources:
Fact Sheet
Company Backgrounder
The Story Behind Proformative
Member Testimonials and Success Stories
F&A community employment trends
Proformative in the News
Proformative on Twitter
Media Contact:
Bob Dorr
408-400-3993 x103
###