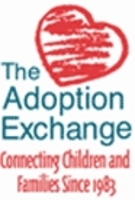 Albuquerque, NM (Vocus) July 29, 2009 –-
Albuquerque Studios and The Adoption Exchange will be working together to create video profiles of children who are waiting for families. The profiles will provide detailed visibility for prospective parents in an effort to place children in safe, permanent homes. The first round of filming will take place at Albuquerque Studios on July 31, 2009 beginning at 10:00 a.m.
While many of the children served by The Adoption Exchange are school-aged survivors of traumatic abuse, neglect, and abandonment, the non-profit organization exists to provide the connection between children who are waiting for permanent placement and families who wish to adopt. The majority of New Mexico's children trapped in this particular circumstance are of minority heritage.
Bill Williams, New Mexico Director of Programs for The Adoption Exchange, had this to say regarding Albuquerque Studios' involvement, and what it means to the program, "Anytime the waiting children of New Mexico can feel like the stars that they are, it is just great. The partnership with Albuquerque Studios to produce these videos of the children will do this in a big way. Additionally, the benefit will reach far beyond the children who are taped on the 31st."
Nick Smerigan, COO of Albuquerque Studios said, "We are more than happy to lend our space, time and facility to The Adoption Exchange. All of our community efforts are geared toward the youth of New Mexico and I can think of no better way to lend our support and expertise than to help this deserving group of young people in finding good homes so they flourish."
Staff and children from The Adoption Exchange, as well as principals from Albuquerque Studios will be available for interviews during the shoot.
About The Adoption Exchange:
The Adoption Exchange is a non-profit 501(c)(3) child welfare organization founded in 1983 to work for safety and permanence in the lives of foster children. The organization recruits families for children who have survived abuse and neglect, supports adoptive families throughout every phase of the adoption process, and trains child welfare professionals.
Headquartered in Colorado, The Adoption Exchange offices now operate in New Mexico, Missouri, Nevada, and Utah, while The Adoption Exchange's National Education Center has established a national presence.
About Albuquerque Studios:
Recognized as the premier independent studio facility in the United States, Albuquerque Studios is firmly embedded in New Mexico's social, economic, and cultural fabric. While feature film and television productions continue to establish residency on its lot, Albuquerque Studios continues to reach out to its neighbors in the local and regional communities, investing in the welfare of the city that shares the company's namesake.
Contact:
Gail Smerigan
Vice President, Communications
Albuquerque Studios
505-227-2000
###