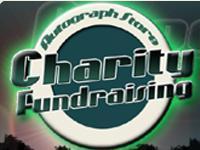 We want charitable organizations to surpass their fundraising goals and what better way to do that than to auction Once in a Lifetime Experiences that excite bidders with incredible event and tour packages
New York, NY (PRWEB) September 1, 2009
Creating a distinctive charity fundraiser that motivates donors can be a challenge, especially during this economic downturn. Autograph Store's Charity Fundraising Division offers its Once in a Lifetime Experiences that can energize donors and help organizations exceed their fundraising goals. While auctioning art or sports memorabilia can enliven a fundraiser, Autograph Store's Charity Fundraising Division's Once in a Lifetime Experiences can be tailored to a specific audience to provide a truly customized charity auction event.
Autograph Store's Charity Fundraising Division has helped charitable organizations of all sizes conduct profitable and entertaining charity fundraisers, and can advise each organization on how to select the right Once in a Lifetime Experience package. If donors enjoy golf, Autograph Store offers Masters Golf Tournament Final Round packages that include 2 badges to the Masters final weekend, with roundtrip air transportation and 3 nights lodging. Another exciting experience that can motivate bidders is Autograph Store's FashionWeek package that includes 2 VIP luxury suite passes and a 3 night stay and airfare to the FashionWeek shows at Bryant Park in Midtown Manhattan.
Organizations can also select from these special Once in a Lifetime Experiences:

MLB games
NASCAR racing
Horse Racing
College Football Bowl Games
NHL games
Formula One Racing
U.S. Open Tennis
The aforementioned packages are but a few of the many exciting travel and tour packages available for auction. Anthony Nurse, Charity Fundraising Director at Autograph Store, is always happy to assist organizations that are planning fundraisers. "We want charitable organizations to surpass their fundraising goals and what better way to do that than to auction Once in a Lifetime Experiences that excite bidders with incredible event and tour packages," stated Mr. Nurse.
"Especially in these challenging economic times it's not easy to find ways to get people to donate more to a cause. With our packages bidders can vie for the chance to attend a game at Yankee Stadium, see the Daytona 500, or they can even win a chance to sit at the controls of a real fighter plane as they and their instructor experience actual combat-like engagements (not a flight simulator; this is the real thing)! We have the ability to coordinate the right Once in a Lifetime Experience that will match your audience's interests. You can enjoy the pre-auction publicity and the exhilaration that accompanies the bidding as you raise money for your charity. These packages are truly some of the most unique charity auction fundraising ideas we offer," Mr. Nurse said.
Planning a charity fundraising event with Autograph Store is easy. Autograph Store has worked with larger charities, including the United Way, American Heart Association and March of Dimes; but it also specializes in helping smaller organizations, such as local charity golf tournaments, PTOs and more. Autograph Store will assist charities on any level to select appropriate Once in a Lifetime Experience packages.
Autograph Store's Charity Fundraising Division has had the pleasure of receiving a number of charity fundraising testimonials. With the holidays approaching now is a perfect time to plan a special fundraiser centered around Autograph Store's Once in a Lifetime Experiences. Autograph Store invites non-profits, schools and charitable organizations to contact them today to start planning their upcoming fundraisers.
About: Autograph Store Charity Fundraising
Autograph Store Charity Fundraising is a charity fundraising company serving at the pleasure of more than 1,200 charities & non-profits worldwide. With an international staff and 200 business partners distributing Autograph Store Charity Fundraising's products and services, ASCF's mission is focused on helping charities and non-profits exceed their fundraising goals at their charity galas, dinners, benefits, auctions, etc. with zero risk to the organization through a myriad of authentic hand signed entertainment and music collectibles. Autograph Store Charity Fundraising's branded celebrity memorabilia has assisted charities while increasing their fundraising in all 50 states in the US as well as in Japan, Canada, United Kingdom, Australia and China. Website: http://charityfundraising.autographstore.com
For more information on Autograph Store Charity Fundraising Division's Once in a Lifetime Experience packages, please contact:
Anthony Nurse
Charity Fundraising Director at Autograph Store
Phone: 201-840-8777
# # #