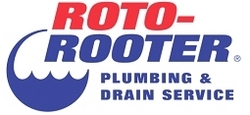 We've tried to inform the public about the dangers of putting pumpkin guts in the garbage disposal but people either aren't listening or they aren't getting the message
Cincinnati, OH (PRWEB) October 20, 2009
Carving jack-o'-lanterns has been a Halloween tradition since Victorian times but the sticky pumpkin pulp and seeds wreak havoc on modern kitchen sink drains when carvers put the muck down the drain and into the garbage disposal. Garbage disposal clogs can be avoided by following a few simple tips for dealing with pumpkin scraps.
To prevent Halloween drain clog disasters, Roto-Rooter Plumbing and Drain Service recommends carving pumpkins on a thick stack of newspaper far from the kitchen sink. When the jack-o'-lantern is finished, all pumpkin pulp should then be wrapped up in the newspaper and tossed into the garbage can.
"We've tried to inform the public about the dangers of putting pumpkin guts in the garbage disposal but people either aren't listening or they aren't getting the message," said Paul Abrams, spokesman for Roto-Rooter. "The slimy pumpkin pulp gums up disposals, sticks to the pipes then hardens like glue to choke your drains."
Each year, in the days leading up to Halloween, Roto-Rooter gets a burst of calls from frantic customers whose kitchen sinks are clogged with pumpkin pulp. Plumbers have to use a special rotating cable machine equipped with cutting blades to bore through sticky sink clogs and shave away the pumpkin pulp from the inside walls of the drainpipe. The process can be time consuming and costly.
Disposing of pumpkin insides doesn't have to result in a clogged drain. There are beneficial ways to make use of the leftovers. Homeowners can add the pumpkin bits to their compost pile. They can also save the seeds and plant them in the garden to grow new pumpkins for next year's Halloween festivities.
About Roto-Rooter
Roto-Rooter was established in 1935 and is the largest provider of plumbing and drain cleaning services in North America. Roto-Rooter operates businesses in 113 company-owned territories and more than 500 independent franchise territories serving approximately 90 percent of the U.S. population and 55 percent of the Canadian population. For more information about Roto-Rooter visit http://www.rotorooter.com
For more information please contact:
Paul Abrams
Roto-Rooter Public Relations
Roto-Rooter Group, Inc.
2500 Chemed Center
255 East Fifth Street
Cincinnati, Ohio 45202-4726
513-762-6434
paul.abrams (at) rrsc (dot) com
http://www.rotorooter.com
###