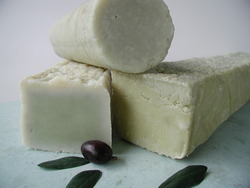 Don't dilute your summer cocktail with icy cold toxins
Concord, NH (PRWEB) July 7, 2009
Real Green Goods, the earth-friendly department store dedicated to progressive eco criteria, sustainability and social responsibility, celebrates its 2nd year in business this month.
In honor of the milestone, the green retailer is unveiling several new eco products:
Stainless Steel Ice Cube Tray:
"Don't dilute your summer cocktail with icy cold toxins," says owner Debby de Moulpied. "Instead, keep your ice pristine with the brand-new-to-the-market tray made of non-leaching stainless steel; no plastic or aluminum. First created in 1933, it's taken 75 years for these stainless steel trays to make a comeback and we're excited to carry them!"
Klean Kanteen Wide Water Bottle: Real Green Goods is the first store in New England to carry Klean Kanteen's new "Wide Mouth" stainless steel, BPA-free water bottle in all sizes. "The bottle's opening is over 2 inches wide, similar to the Nalgene bottle, and comes with a new extra large 64 ounces. And because it's stainless steel, there's no need for a lining." says Debby. "We have a feeling this will be very popular."
Certified Fair Trade and Organic, Cold-Pressed Extra Virgin Premium Estate Olive Oil: The world's first Certified Fair Trade olive oil by Canaan is a super-premium oil, cold-pressed within hours of picking, never heated, and bottled in dark glass. "Picked from ancient, naturally organic groves in Palestine, its rich flavor is in a category unto itself." says Debby. "You'll be putting this oil on everything."
Certified Fair Trade and Certified Organic Palm Oil-Free Olive Oil Bar Soap: "We're the first to carry this luxury, certified soap, made from cold-pressed extra virgin olive oil," says Debby. "It's smooth, silky, and comes to us in a rustic bar for hand-cutting, reducing wasteful packaging. Finding a palm oil-free high quality soap was important to me because it lessens the demand for palm oil which in turn lessens the destruction of the rain forest. This low chemical profile soap amazingly has only 5 ingredients, one of which is water. All that, and it foams well!"
Anchor Hocking Glass Water Bottle: Glass is considered the safest non-leaching material, and this 18 oz, double walled insulated and sturdy glass bottle is a great way to enjoy a cold summer beverage. The opening is wide enough for easy cleaning. "Our customers have been asking for this for some time, and we're happy to bring it to them," says Debby.
Real Green Goods' new eco living products will be unveiled just in time for the green retailer's 2nd anniversary party on Saturday, July 11, 2009, from 11:00am - 3:00pm at their Concord, NH store, and all day on RealGreenGoods.com.
"We cherish our customers and want to give back by offering them new and exciting green living products, special savings, and giveaways to those who helped up reach this anniversary milestone," says Debby. "For those who can't make it to our store, we're offering free soap from Vermont Soapworks and free shipping for orders over $50."
For more information on Real Green Goods or the company's 2nd anniversary party, contact Debby de Moulpied at (603) 224.9700.
###