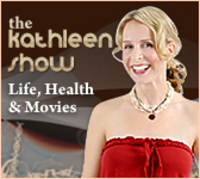 Industry is spending billions telling us what to eat, think and pop. I'm just trying to provide a voice to the life-saving information on the flip side of the marketing
Madison, WI (PRWEB) March 19, 2009
As the independent feature film Side Effects, starring Katherine Heigl, is released nationwide to DVD on Tuesday, March 24 by Warner Brothers, the former drug rep turned filmmaker behind the little indie flick is going wide with her message of prevention not pills.
Kathleen Slattery-Moschkau based Side Effects, which she filmed in 2004, on her decade of selling drugs for big pharma. Since that time, she has not only dedicated her career to speaking out about the misleading marketing tactics of the pharmaceutical industry, but also to educating consumers on topics ranging from hospitals and healthcare to the pills we pop and the food we eat.
Last week, she became a featured blogger on The Huffington Post, landing on the front page with her article "Pharma: Still Chasing Skirts".
Slattery-Moschkau has also taken her consumer health messages to the airwaves and launched a nationally syndicated radio show, The Kathleen Show, which features the countries leading experts and encourages listeners to push back and live their boldest and healthiest lives. The show is now heard in 8 states across the country, and online. Additionally, her follow-up documentary Money Talks: Profits Before Patient Safety was named one of the most notable films of 2008 by the American Library Association.
"Industry is spending billions telling us what to eat, think and pop. I'm just trying to provide a voice to the life-saving information on the flip side of the marketing," said Kathleen Slattery-Moschkau. "We make wiser and healthier choices when we know."
About Kathleen Slattery-Moschkau
After a decade of schlepping drugs for big pharma, Kathleen Slattery-Moschkau got the ovaries to walk away from her career as a pill pusher and share what she knew. She is a filmmaker, syndicated talk radio host, and consumer health advocate who has been featured by more than 100 media outlets worldwide, including the New York Times, The Economist, CNN, NPR, Atlantic Monthly, and Oprah Radio. She has also been a contributor to O, The Oprah Magazine.
To arrange an interview with Kathleen Slattery-Moschkau, contact Cari Reisinger at (414) 263-1958.
Following are some of the topics Slattery-Moschkau has been out there talking about lately that may spark your interest as potential story ideas:

The tangled web of pharmaceutical influence on doctors, med students, patients, research and even legislators.
Women and drug advertising.
To HPV, or not HPV? Vaccines and kids.
Battling the bulge in our kids
Food as a drug.
###