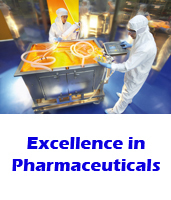 "People have it wrong....it is a REVERSE MERGER
New York, NY (PRWEB) December 10, 2009
TapeBeat.Com the news and research portal for the serious investor has noted an extreme range of disagreement among investors and traders about the value of La Jolla Pharmaceutical Company (LJPC) and Adamis Pharmaceuticals Corp (ADMP). To say it's a disagreement is putting it mildly. Some investors have been clearly inferring it would be better to let the stock fly even if simple math may prove the value set at a much lower range and leave 'others holding the bag'. Traders at TapeBeat.Com freely share information and research and would like the facts, whatever they are, brought to light and to make sure full due diligence is available to all. A discussion thread was started on TapeBeat.Com which spilled over into other boards where some put the value of La Jolla between .04 and .07 (xluckystrike21 and others). LJPC closed at .25 in after hours trading after a 2 day run up of about 280%. So is the value less than a dime or more than a quarter for La Jolla (LJPC). Could it be possible that so many are wrong and the better value is to buy Adamis Pharmaceuticals Corp (ADMP) shares?
The discussion thread that was started on the La Jolla Pharmaceutical Company (LJPC) Merger with Adamis Pharmaceuticals Corp (ADMP) begins:
People have it wrong....it is a REVERSE MERGER- ADMP is merging into and becoming LJPC. In reverse mergers, a company with no business merges with a company who has business.....LPJC has not business but ADMP does. All LPJC has is NET $3MM in cash and nothing else. As in all reverse mergers, the surviving merged company issues stock to complete the merger. In this merger, regardless of what the market price is, the PPS for LJPC is the $3 million divided by the number of LJPC shares (66 million + 4 million options=70 million). So the most LJPC shares are worth in the merger is about 4-5 cents. LJPC is first performing a reverse stock split to match prices with ADMP. S0 if ADMP is at about 25 cents, its average for the last several months, LJPC shareholders will at least a 5:1 reverse split for the adjusted share price, and get ONE share in the new company. Current ADMP shareholders will also get one share in the company. In the end, LPJC shareholders will only own 10-20% of the company. So at the current LJPC share price, they will see about a NEGATIVE 80% return on their investment... to continue reading the discussion thread visit TapeBeat.Com.
This information was compiled by TapeBeat.Com staff writers with no trading in either stock. TapeBeat.Com is not associated with either company and has received no incentive to disseminate this information, which is the opinion of the poster.
TapeBeat.Com is the place for the serious investor, who wishes to make "Each Trade Better". This is accomplished by a sharing of research and trading strategies with an experienced group of investors. The TapeBeat portfolio is one of the highest ranked on Covestor and is an example of the results that are attainable through the 'free sharing' of information that occurs on TapeBeat.Com. Sign up now to receive important trading alerts for free, or to share your research and opinions.
By viewing information from TapeBeat.Com you agree to our disclaimer.
###