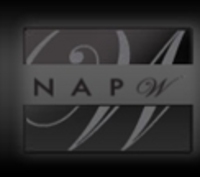 Monmouth County, NJ (PRWEB) December 8, 2009
Kathleen, President of the Monmouth/Ocean County Chapter, welcomed everyone to the meeting. All attendees introduced themselves by name and profession and gave reasons why they joined NAPW, a few of the reasons were; to reach out to women on issues, set examples for future women leaders, succeeding in business, equality, support in professional environment, mentoring, being taken seriously as a woman in business, meeting other women in businesses, meeting challenges, and community involvement.
The NAPW members who attended the meeting were:
1.Kathy Smith - owner of Spencer Steel Erectors - Minority Business Owner/ Operator (Woman) in Neptune, NJ. Looking for help in obtaining Line of Credit with Banks since it became very difficult at present.
2.Helen Hart-Magobet- Degree in Computer Science. Wants to be a mentor to Younger Women on being in a professional world.
3.Jessica Boyd - Police Officer in Shrewsbury. Looking for Networking with other women to see what is available carrier wise when she retires from Police Force.
4.Marilyn Martinez-D'Angelo- Business Owner/ Operator of Franchise " Casa Latino" - Realstate Agency in Freehold, NJ geared to Spanish speaking clients. Looking to network with other women, exchange ideas.
5.Cheryl Ward -Accountant. Just opened her own office in January. Specializing in Forensic Accounting and taxes. 10 years exp. working for IRS. Looking for Networking with others.
6.Linda Nemcick-Cotte- Owner/ Operator Insurance Agency dealing with Insurance/ Benefits. Looking for Networking.
7.Judy Kushner - Owner/ Operator of "Everything but Flowers" and " Norman Scott Photography" Photography & Event Planner specializing in Weddings, Bar/Bat Mitzvah, Executive Portraits and Gifts. In Business for 30 Years in Marlboro, NJ. Looking for Networking, Support.
8.Lisa Waters - Attorney with Giordano, Halleran & Ciesla in Red Bank, NJ Specializing in Corp. Law. Looking for Networking, Support.
9.Marge Ruchaevsky - CFO "New Hope Foundation" Non-Profit Addiction Recovery in Marlboro, NJ. Looking for Networking, Support.
10.Veronica Murillo - Owner/Operator of Tough Cookie Vending Corp and is also a Journalist. Looking for Networking.
11Kat Cavallo - Chapter President. Owner/Operator of Med Edge LLC who specializes in marketing communications in the human and animal health industries. Looking for Networking, Support.
12.Guest of Marilyn Martinez-D'Angelo, was Yvette Fede.
The topics discussed with regards to promoting the chapter were; how to promote the chapter, possibly contacting local free newspapers for articles, inviting press to the meetings, and having a potential piece for NJ Woman. The members also spoke of topics that will be discussed at the next meeting, which were; getting involved with a charity sponsorship, ideas for speakers and events, follow up on media exposure, follow up with National Office regarding support for the chapter.
For additional information regarding the Monmouth County Chapter, please visit http://www.napw.com. You can also visit us at NAPW Twitter, NAPW Merchantcircle, and NAPW TV!
###