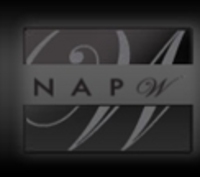 VIP Women of the Year
Garden City, NY (PRWEB) December 11, 2009
The National Association of Professional Women (NAPW) today announced the induction of five hundred and forty six of its more than 150,000 members representing businesses large and small and from a broad array of professional disciplines into the association's VIP Membership level. These "VIP Women of the Year" were selected in recognition of the strides they have made in their respective industries, their outstanding leadership, their professional achievements, and for displaying the highest level of support of NAPW's commitment to networking and community involvement.
These outstanding women are reflective of the dynamic and highly inclusive membership in what is the fastest growing professional women's association in the nation.
According to NAPW, thousands of accomplished women are joining to boost their careers and become more successful. Through interactive, online networking forums, local face-to-face chapter meetings with other members, access to local and regional seminars, webinars, podcasts and keynote speakers, professional women are enhancing their knowledge, improving their skills and sharing insights about becoming more productive and resourceful.
Please click link to view the list of the NAPW VIP inductees
http://www.napw.com/vipmembersofthemonth.cfm
For additional information on the National Association of Professional Women, please visit our website at http://www.napw.com
# # #