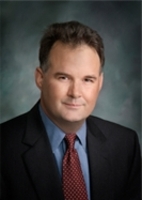 Issue Advocacy Using Social and Traditional Media - from Twitter to MSNBC in 24 Hours
Reston, VA (PRWEB) March 4, 2009
On March 26, leading Web Design and Development firm Siteworx Inc. will host "Issue Advocacy Using Social and Traditional Media - from Twitter to MSNBC in 24 Hours," as part of its Smartest Online Strategies to Sustain and Grow Revenue Executive Briefing series.
Guest speaker, Shaun Dakin, CEO and Founder of the National Political Do Not Contact Registry, will share how he used the power of traditional and social media to drive the conversation around Political "Robocalls" during the 2008 election cycle. With no budget and no staff, Shaun was able to testify at the US Senate, recruit 85,000 members, and be interviewed live on CNN, MSNBC, XM Radio and countless other media outlets. Moderating the discussion will be Siteworx Vice President of User Experience, Giovanni Calabro.
Attend to learn:

The most effective messaging strategies to galvanize a constituency and drive them to take action for your cause.
Which social networking tools provide the most "bang for the buck" in terms of time investment and the ability to "go viral" with a message.
How enterprises can scale this model to advocate on multiple message points across multiple audiences.
New social networking tools and approaches that are nearing the "tipping point" to broad adoption.
About Shaun Dakin
Mr. Dakin's organization won the Mashable Open Web Award for the non-profit organization that made the best use of social media in 2008 and was selected as one of the top 16 Great Twitter moments of 2008. Mr. Dakin lives in Falls Church, VA with his Wife and son. His undergraduate degree in Government is from Colby College and his MBA is from Thunderbird, the Global School of Management.
Two ways to attend:
Live, On-site: Register at http://www.siteworx.com/company/news/events/online_strategies_in_09_social_media/.
Live, Webinar: Register at https://siteworx.webex.com/siteworx/onstage/g.php?d=314804594&t=a
About The Siteworx Executive Briefing Series:
Siteworx is one of the largest independent Web design and development firms in Northern Virginia. Dedicated to delivering objective, experience-based insights into the tools and methodologies that are changing the face of the Web, this ongoing series of executive briefings moves beyond the hype to spotlight innovative approaches to the most pressing website design and development challenges while fostering a network of peers among Northern Virginia's Web marketing, product management and product development executives.
About Siteworx, Inc.
Siteworx provides the full range of Web design and product development solutions through deep expertise in user experience, a wide range of Web technologies (.NET, Java, LAMP, Ruby on Rails, etc.) and an award-winning creative design team. From mobile applications and social media strategies--social networks, blogs, RSS--to content management, enterprise search and analytics solutions, Siteworx delivers improved performance to an impressive roster of commercial and nonprofit clients including AOL, The College Board, Discovery Communications, National Geographic and U.S. News & World Report. Learn more at http://www.siteworx.com.
###