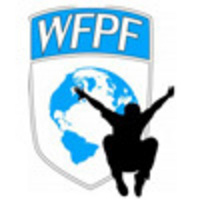 The word-of-mouth buzz is remarkable
New York, New York (PRWEB) August 15, 2009
The extremely fascinating sport of Parkour has been defined as the art and discipline of moving as rapidly and efficiently as possible, increasing speed as one moves from one point to another using only the strength and agility of the human body. It is built on the philosophy that any obstacle, physical or mental, can be surpassed or used to strengthen and grow both the mind and body. Parkour is practiced by engaging obstacles with the aim of improving one's self-understanding and self-reliance.
As the Parkour movement expands globally at a very rapid pace, the World Freerunning & Parkour Federation, represented by Madeline Johnson Marketing & Public Relations, announces a growing enthusiastic fan base on WFPF.com, the very first and only social networking website for the international Parkour community, their fans, and anyone committed to seeing "obstacles" in their lives as opportunities for creative expression. With up to 30 members joining each day from countries around the world, the WFPF draws Parkour athletes and fans closer with new member profiles, live chats, regional meet-up and jam schedules and the best of Parkour videos and photos. "The word-of-mouth buzz is remarkable," explains David Thompson, Co-Founder of the World Freerunning & Parkour Federation. "We are seeing fans join from coast-to-coast in the US and from as far away as Iran and Iceland and including countries throughout South America and Asia. Those practicing the art and discipline of Parkour have been looking for a place online to meet, share and champion each other."
In partnership with 20 of the world's best Parkour athletes, the acknowledged leaders of the sport, WFPF.com is a social networking site that provides Parkour fans with opportunities to share stories, photos, videos, music and ideas from around the globe. WFPF Parkour fans immediately recognize the WFPF as a place to gather and become a part of a worldwide community.
WFPF Summer Workshop at Camp Woodward
This August, the World Freerunning and Parkour Federation will offer the first summer workshop with three of the world's most renowned Parkour athletes, Pip Anderson, Ben Jenkins and Phil Doyle, at Camp Woodward from August 18th through August 21st. Camp Woodward is located at 134 Sports Camp Drive, Woodward, Pennsylvania (http://www.campwoodward.com).
WFPF on MTV's Ultimate Parkour Challenge
This fall, October 22, 2009 at 11 pm MTV brings the world's fastest growing sport to American audiences for the first time with MTV's Ultimate Parkour Challenge. World Freerunning and Parkour Federation athletes Daniel Ilabaca, Ryan Doyle, Tim "Livewire" Shieff, Pip Andersen, Michael Turner, Brian Orosco, Daniel Arroyo and King David, some of the very best Parkour athletes in the world were all invited to participate. The show is produced in association with the WFPF, World Freerunning & Parkour Federation. Executive Producers: Bob Kusbit & Francis Lyons, One Louder Productions. Executive Producers: Kemp Curley, Transition Productions. Co-Executive Producers: Victor Bevine & David Thompson.
WFPF and Equinox Fitness to Offer Pilot Parkour Training Workshop and Programs
This August, the WFPF and Equinox Fitness will offer the first exclusive New York-based Parkour training and fitness program in Manhattan. Visit equinoxfitness.com for more information.
The World Freerunning & Parkour Federation was founded by Victor Bevine and David Thompson along with Francis Lyons, Emmy award winning executive producer of MTV's hit show, MADE. With over 30 years of combined experience in sports, entertainment and youth development, these men have brought together 20 of the world's top Parkour athletes and created an online community devoted to introducing Parkour and the philosophy behind it to the American mainstream while promoting the safe and respectful advancement of the Parkour movement throughout the world. Eight of the WFPF athletes will appear on Oct. 22nd on MTV's ULTIMATE PARKOUR CHALLENGE, and will be making appearances around the U.S. on a planned national tour. Many of these same stars will be teaching Parkour workshops at Equinox Fitness while they continue to work in tandem with recognized charities such as Athletes for Hope and the Fresh Air Fund. For more information, visit http://www.wfpf.com.
# # #