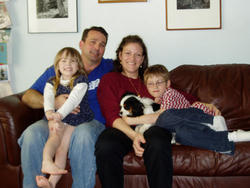 My goal is to raise 2 million dollars to help homeless and at-risk youth, using the proceeds from my book.
Little Rock, AR (PRWEB) December 18, 2009
Little Rock, Arkansas, Ron DuBois author of "Turning Your Debt into Wealth" is donating the proceeds of his book to Tellman.Org begun by Tellman Knudson. Tellman is running across the country barefoot to raise $100 million for homeless youth. DuBois became interested in this charity in Atlanta where he met Knudson and learned firsthand the plight of homeless teenagers in the United States. He was so moved he gave the foundation most of his traveling money before heading home to Arkansas. The next day he legally assigned all profits from his book to Tellman's foundation -- for the sole purpose of fighting teenage homelessness in the United States. "My goal is to raise $2 million dollars to help homeless and at-risk youth using the proceeds from my book.
"The bottom line is I asked myself what my true motive was for writing the book. It was to help people get out of debt before they dug themselves into a deep hole. If my real motive was to help people, why not donate the proceeds from the book, to help even more people?" The issue of youth homelessness really struck a chord for DuBois when he heard Tellman speak. There are between 300 thousand and 1.5 million children homeless this year alone."I was more concerned about the idea that there are homeless children in the greatest country on earth than anything else."
This book is a winner. It offers practical advice to people and innovative ways to get them out of debt much faster than the time it took them to get into debt. It includes worksheets and templates to create a true analysis of their situation and build hope and the skills needed to "Turn Your Debt Into Wealth." Now, it is even more of a winner, because the money spent on the book -- helping to secure your financial future in these tough times -- will now help save homeless youth.
###