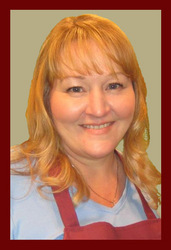 Reaching out a Healthy Hand.
Seattle, WA (PRWEB) March 23, 2009
Even before the recession hit, many families were having difficulty creating healthy meals on a regular basis. Now that we are in a full-blown recession and hundreds of thousands of people are dealing with unemployment and financial crises, the decisions we make around food choices is under even greater pressure. That's why working mom and entrepreneur, Julie Languille came up with a solution to help the cross section of families struggling today. She's offering her company's premium services for free to families in need under a new program called "Reaching out a Healthy Hand."
Her company, http://www.DinnersInAFlash.com offers online meal planning through an interface that assists users in not only choosing healthy meals but in creating a convenient grocery list geared to a user's budget, existing supplies and other personal preferences.
"Replacing just a few meat based meals a week with meals consisting of vegetables, fruits and grains is significantly healthier for the body and can actually cost less than so many other convenience and take out foods that families and individuals under pressure may choose. That's why I decided to do what I could to make that kind of knowledge available to more families who might not otherwise have the resources to access this kind of information. I'm offering free one-year subscriptions to Dinners In a Flash to families in financial crisis," explains Julie Languille.
Languille created the program Reaching out A Healthy Hand as a means of bringing the healthy living movement to struggling families that might not have the $5.99 a month to subscribe to an online healthy menu planning service.
Individuals or families unable to afford the Dinners In A Flash.com subscription fee are encouraged to apply to the service's "Reaching out a Healthy Hand" program at http://www.dinnersinaflash.com/reachingout.html. Others who are able to afford the nominal monthly fee are encouraged to join the Dinners In A Flash.com menu planning service to support the company in its efforts help families in need.
"Most people know they would eat better and more affordably if someone gave them some menu ideas and was able to figure out what they likely have and what they need to purchase in order to whip up a healthy meal fast. That's what Dinners In A Flash.com has been offering to customers for over six years. In today's economic climate that kind of information could help so many lives and I want to extend that service to as many people in need as I can," adds Languille.
For information about Dinners In A Flash.com and to interview Julie Languille about her program "Reaching Out a Healthy Hand" please call (800) 303-0850 or email Julie (at) dinnersinaflash (dot) com .
###