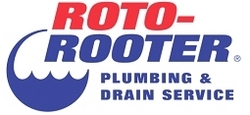 Cincinnati, OH (PRWEB) September 1, 2009
The recession has dragged down the real estate market and made it difficult to buy or sell a home. Household plumbing problems could prevent an owner from selling in a competitive market and likewise, could cost an uninformed buyer plenty if he fails to recognize the signs of potential plumbing problems.
Pending home sales surged over 6% in April, a hopeful sign that the real estate market may finally be rebounding just as the traditional home buying season arrives.
The average home plumbing system represents approximately 8% of a home's overall value, meaning that the plumbing in a $200,000 home is valued at $16,000. To help avoid unexpected and costly plumbing problems, the experts at Roto-Rooter, North America's largest provider of plumbing and drain cleaning services, recommend home buyers watch for telltale plumbing clues when shopping for a home. Sellers should address plumbing problems to better their chances of selling their home:
Check for Toilet Plumbing Problems

A soft floor around the base of a toilet is a sign of water damage. Straddle the toilet and rock back and forth on each foot. If the floor feels spongy, it has probably experienced water damage.
Check for toilet flushing problems. See how fast each toilet flushes. Slow toilets may indicate water pressure problems or partially clogged pipes.
Inspect Bathtub Plumbing
Check for loose tiles that may indicate a water leak behind the wall or beneath a floor.
Press on the walls where they meet the tub. If they're soft, water damage has occurred.
Check Water Supply Pipes

Test water pressure by turning on the water in the bathtub then the kitchen sink. If there is a noticeable reduction in volume, the pipes may need to be replaced because of calcium and mineral buildup.
If the house has a basement or crawl space, check for rot or mildew around exposed pipes and signs of leaks or recent repairs.
Be sure the house has a main sewer line "cleanout" port and that it is accessible.
Water Heater Troubleshooting Tips
Check the date on the water heater (the first four digits of the heater's serial number are the month and year it was built). Any gas or electric water heater over 15 years old should be replaced to avoid potential water heater problems.
If the gas water heater vent ties into the home's chimney, verify that the chimney is lined, indicated by a metal liner sticking out of the top.
Other Vital Home Plumbing Inspection Tips
Make sure the garbage disposer, dishwasher and washing machine connections work properly and supply hoses aren't cracked or bulging.
Use a flashlight to check for signs of water damage inside cabinets around sinks and in the laundry room. Turn water supply valves on and off to test for leaks.
Marshy spots or areas of especially green grass in the front yard indicate possible breaks in water supply pipes or sewer mains.
A professional video camera inspection of a sewer main before the sale, could save a buyer thousands of dollars in underground sewer repairs.
About Roto-Rooter
Established in 1935, Roto-Rooter is the largest provider of plumbing and drain cleaning services in the United States and Canada. Roto-Rooter operates businesses in more than 115 company-owned territories and approximately 500 franchise territories, serving 90 percent of the U.S. population and 41 percent of the Canadian population. More information can be accessed online at http://www.RotoRooter.com.
For more information please contact:
Paul Abrams
Roto-Rooter Public Relations
Roto-Rooter Group, Inc.
2500 Chemed Center
255 East Fifth Street
Cincinnati, Ohio 45202-4726
513-762-6434
http://www.rotorooter.com
###