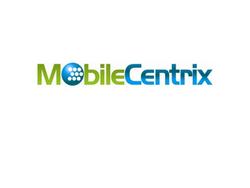 Baltimore, MD (PRWEB) October 1, 2009
MobileCentrix, LLC, today announced the launch of http://www.mobilecentrix.com for consumers, students and businesses that are looking for great deals on cell phones and wireless services including the most free cell phones and smart phones available from nearly every manufacturer, 100% risk free.
Initially launched in 2005, mobilecentrix.com provides the latest in mobile phones, wireless services and a large selection of accessories for the consumer and commercial customer on AT&T, Sprint, T-Mobile and Verizon Wireless.
Every MobileCentrix customer is protected with a 100% satisfaction guarantee. Order any cell phone, PDA/Smartphone, or wireless PC card with a wireless service plan. Try it at home. If you don't like it, swap it for another model OR get a 100% refund of your purchase price - risk free.
.
"We are delighted to present this exciting service to the general public. Over the last year, our team has built an extremely powerful Internet cell phone store providing a very unique shopping experience. Having new, pre-activated phones delivered to your door for free by FedEx without wasting time waiting in line or filling out forms are what our customers want. Offering great deals on major brands and models of cell phones and Smartphones, risk free and without rebate gimmicks is critical to our mission" said Eleanora Troiano, VP Operations of http://www.mobilecentrix.com
As an example of its commitment to providing the best deals on cell phones and Smartphones MobileCentrix is currently offering the new BlackBerry Tour for $29.99 on Verizon Wireless including Free FedEx shipping for new Verizon Wireless customers. Come see it at: http://www.mobilecentrix.com/phone/blackberry/tour The Palm Pre is currently $129.00 on Sprint.
MobileCentrix also provides bulk unit pricing and special handling for commercial enterprises. This is especially attractive for businesses that have multiple ship-to points and prefer a single customer support source for their wireless communications and mobile phone needs.
About MobileCentrix, LLC
MobileCentrix, LLC, a Delaware Corporation, is the leading provider of cellular telephones and wireless services. MobileCentrix (http://www.mobilecentrix.com) takes the Internet cell phone store experience to a whole new level and is able to offer maximum discounts on phones including the highest number of free cell phones that are available, all backed by a 100% customer satisfaction guarantee. The company is headquartered in Baltimore, Maryland and contributes 5% of its net quarterly revenues to a charity chosen by a randomly selected customer each quarter.
####