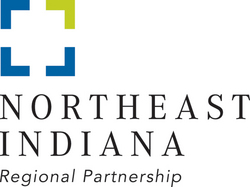 Our efforts during this trade mission uncovered numerous opportunities for increased attention and focus in attracting jobs and investment to northeast Indiana
Fort Wayne, Ind. (Vocus) September 23, 2009
John Sampson, President of the Northeast Indiana Regional Partnership, has returned from a two-week long trade mission to Asia with a delegation led by Governor Mitch Daniels. Stops during the trade mission included visits with government and business leaders in China and Japan.
"Our efforts during this trade mission uncovered numerous opportunities for increased attention and focus in attracting jobs and investment to northeast Indiana," said Sampson. "Our region and state are tightly linked to the economies of our Asian partners and it is clearly in the best interest of northeast Indiana to invest in long term relationships with our sister states in each of these countries."
The trade mission resulted in contacts with over 60 industry and government leaders from 45 corporations and agencies, including leads for regional visits in the near future. Global relationships and connections from the United States were renewed and extended through meetings, discussions and ceremonies with an emphasis on nurturing the ties between Indiana and Asian industries.
Sampson also met with business partners from companies with headquarters in our region; Do It Best and Fort Wayne Metals. Such meetings call attention to the growing number of relationships and presence of northeast Indiana and the state in Asia.
"It amazed me to meet so many firms and individuals with direct ties to Indiana and our region," Sampson continued. "It is a shock to have a chance encounter in an elevator with someone from our region, half way around the globe."
Dale Buuck of The Northeast Indiana Regional Partnership is currently involved in the region's second international trade mission for 2009. Buuck is attending tradeshows and meeting with partners and prospects throughout Germany. Buuck will return to Indiana in the first week of October 2009.
Perspectives from the Asia trade mission as well as updates from the Germany trade mission can be found at twitter.com/NortheastIN and at the Regional Partnership's blog, chooseneindiana.blogspot.com].
About the Northeast Indiana Regional Partnership:
Created in 2006, the Northeast Indiana Regional Partnership's mission is to market the 10-county region and team with local economic development organizations (LEDOs) to bring new jobs and commercial investment to the area. The Partnership concluded a successful Investment campaign in October of 2006 targeting an initial operating period of five years. The RP's global marketing efforts will be on behalf of LEDO's in Adams, Allen, DeKalb, Huntington, LaGrange, Noble, Steuben, Wabash, Wells and Whitley counties.
###