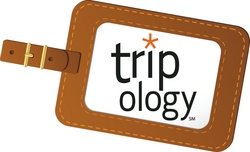 The Tripology travel specialist I decided to book with truly seems to be an advocate for the traveler, trying to provide just what the traveler is looking for and within a specified budget amount. I could not be happier with the services she has provided and heartily recommend Tripology's services to anyone that is seeking to travel
New York, NY (PRWEB) July 22, 2009
Tripology, the leading online travel referral service, is pleased to announce reaching an exciting milestone this month with the submission of its 100,000th trip request. The company has seen the momentum of consumer trip requests submitted via Tripology.com more than double over the past six months.
"The numbers are clear...More and more travelers are visiting Tripology.com as we make it easy to connect directly with travel experts who are intimately acquainted with all the details of their desired vacation destination. They are simply realizing the benefits and importance of utilizing the services of a travel specialist when planning and booking trips." said John T. Peters, CTIE, as President and CEO. "Particularly in the current economy, not only does the right specialist help save you money and offer value added extras, but can also save you tons of time, offer stress-free trip planning, and provide expert guidance and knowledge about the destination you want to visit...including the best hotels, restaurants and attractions. That's what today's consumers are looking for."
Since launching Tripology.com in June 2007, the company has had more than 100,000 consumer travelers submit a free trip request looking to be matched with up to three of the 13,000 travel agents in Tripology's global network. The result - consumers using the site are resoundingly pleased with the service. Here's what travelers are saying about their experiences with the travel specialists they have been matched with via Tripology.com
"Our Tripologist asked me appropriate clarifying questions and quickly set to work coming up with our trip plan. She listened to exactly what we were looking for and gave effective advice for us to stay in budget. After speaking with her at length on the phone, I realized further that she was very knowledgeable about the Hawaiian Islands - and created what turned out to be an amazing vacation for us," said Bruce P.
"The Tripology travel specialist I decided to book with truly seems to be an advocate for the traveler, trying to provide just what the traveler is looking for and within a specified budget amount. I could not be happier with the services she has provided and heartily recommend Tripology's services to anyone that is seeking to travel," said Sandra M.
"My Tripology travel agent is very helpful and very knowledgeable. He did all the leg work for us so all we had to do was enjoy our vacation." said Donna H.
"We just came back from our trip to France and Italy. We planned our trip with a travel specialist Tripology matched us with who is an expert in arranging such trips. She's very organized, giving specific details on your itinerary and recommends places to see and to eat. She gives options that fit everyone's budget. We love the hotels that she recommended and she was able to arrange wine tours that are hard to get into. We really enjoyed the trip. We are glad that she was there to help us and we would definitely use her help in planning for our next trip." said Marivi D.
"My girlfriend and I arranged an excellent trip to Croatia this summer through the Tripology service. We've had nothing but a positive experience throughout the whole planning process thanks to your resources. We can't wait to go!" said Terrance A.
On the Tripology website, consumers can put all of their wishes into a trip request form. Usually within a day, they are connected via email or phone with up to three travel agents who specialize in the type of trip they are seeking. Best of all: Tripology is free to consumers.
"With demand for our service up, we are pleased to continue enhancing our network of Tripologists currently made up of 13,000 travel specialists. This diversified network of travel professionals who specialize in a wide variety of vacation styles, locations, experiences and price levels ensures that Tripology can match virtually any traveler -- no matter how specific the request - with a qualified travel specialist to help plan and book the desired trip," said Peters.
About Tripology:
Tripology is an interactive travel referral service focused on connecting travelers with qualified and customer-rated travel specialists. Available at no cost to consumers, Tripology utilizes proprietary technology to match traveler requests with travel professionals. The company has received and processed more than 100,000 consumer trip requests since Tripology.com launched in June 2007. Based in New York, NY, Tripology offers travelers the best of both worlds, combining a content-rich online experience with access to knowledgeable travel specialists in their desired destination or type of travel for the personal attention and service they seek. Tripology is a privately held corporation based in New York, NY. Its principal investor is Ascend Venture Group. For more information, visit Tripology.com.
MEDIA CONTACTS:
Marlene Oliver, NJC Communications
(305) 491-0512, moliver (at) njccorp (dot) com
Mayra Etayo, NJC Communications
(305) 505-7089, metayo (at) njccorp (dot) com
###