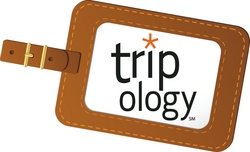 Collectibles for the Inquisitive Mind
New York, NY (PRWEB) March 30, 2009
Tripology, the leading online travel referral service, today announced the appointment of Ensemble Travel Group's Suzanne Hall to the company's Advisory Board.
"Suzanne is an industry veteran with invaluable insight on the travel agent community and we look forward to employing her expertise as we continue to enhance our agent program, which now includes more than 11,500 travel specialists, and evolve as the leading choice among travel agents for qualified traveler leads," said John T. Peters, CTIE, President and CEO of Tripology.
With more than 30 years of industry experience, Hall currently holds an executive post with Ensemble Travel Group. She is responsible for the creation and marketing of the organization's private-label product line, which includes the Ensemble Hotel & Resort Collection, Ensemble Villas & Vacation Homes, and the Ensemble On Location in-destination specialist program. In addition, she is responsible for the selection and partnering with preferred suppliers.
Hall serves on the Luxury and Marketing Committees of Ensemble Travel Group as well as presides over the Ensemble Hotel & Resort Collection Advisory Council. In addition, she co-chairs the Ensemble Travel Group Preferred Supplier Advisory Council. Her extensive background in the travel industry includes management roles with several tour operators, including CIT Tours and IST Cultural Tours where she launched "Collectibles for the Inquisitive Mind" and "Beyond Cruising." While at Air France, Hall helped launch the carrier's first tour subsidiary, Jet Vacations, and created the exclusive product line for the Air France Concorde.
For additional information about Tripology, visit Tripology.com. Travel Specialists can access the company's dedicated agent website at Tripology.com/agent for information on how to become a registered Tripologist.
About Tripology
Tripology is an interactive travel referral service connecting travel specialists with high-intent travelers. The company's dedicated travel agent web presence, Tripology.com/agent, provides traditional and home-based agents a cost effective way to increase sales and profits with qualified travel leads. Travel specialists maintain control of the leads they choose to purchase and the ability to alter their profile at anytime for maximum exposure to travelers seeking their specific expertise and personalized service. Using proprietary technology to match travel professionals with consumer requests, the company has received and processed more than 75,000 trip requests since Tripology.com launched in June 2007. Tripology is a privately held corporation based in New York, NY. Its principal investor is Ascend Venture Group. For more information, visit ripology.com].
MEDIA CONTACTS:
Marlene Oliver, NJC Communications
(305) 491-0512, moliver (at) njccorp (dot) com
Mayra Etayo, NJC Communications
(305) 505-7089, metayo (at) njccorp (dot) com
###