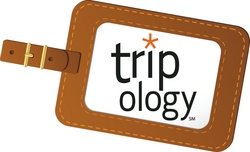 The summer travel season is fast approaching and the rate of trip requests received at Tripology.com keeps increasing steadily. We want to continue boosting that trend - encouraging travelers to get out on some exciting travel adventures this year
New York, NY (PRWEB) April 28, 2009
Tripology, the leading online travel referral service, has launched a national photo contest to celebrate "your favorite trip." Now through June 30, the contest invites travelers to submit their most beloved vacation photo for a chance to win one of the monthly $250* prizes. Contest finalists' photos will be also be displayed on Tripology.com.
"The summer travel season is fast approaching and the rate of trip requests received at Tripology.com keeps increasing steadily. We want to continue boosting that trend - encouraging travelers to get out on some exciting travel adventures this year," said John T. Peters, CTIE, President and CEO of Tripology. "Our monthly photo share contest is a great way to accomplish this and reward lucky winners with $250 to spend as they wish!"
One winner will be selected each month and announced via the Tripology.com monthly e-newsletter. To participate, consumers should submit their favorite travel photo at contest@tripology.com along with their name, phone number and email address for contacting the winners. Each participant may send one (1) photo submission per day during the Promotion Period (now - June 30, 2009).
Tripology is an online travel referral service that connects consumers with travel specialists based on their specific vacation request. The service can be a traveler's best friend. Within the company's network of 12,500 Tripologists, they have travel professionals who specialize in an expansive range of vacation styles, locations, experiences and price levels. This vast network ensures Tripology can match virtually any traveler -- no matter how specific the request - with a qualified travel specialist to help plan and book the desired trip. Offering the best of both world, Tripology provides consumers a content-rich online experience with access to travel professionals for the personal attention and service they seek.
For additional information about Tripology, visit Tripology.com. Travel Specialists can access the company's dedicated agent website at Tripology.com/agent for information on how to become a registered Tripologist.
*Rules & eligibility: Tripology Photo Share Contest 2009 is open to legal U.S. residents who are at least twenty-one years old. Contest ends on June 30, 2009. Click here for complete contest rules. To access Tripology Privacy Policy, click here. Prizes will be awarded in the form of Visa® Gift Cards.
About Tripology:
Tripology is an interactive travel referral service focused on connecting travelers with qualified and customer-rated travel specialists. Available at no cost to consumers, Tripology utilizes proprietary technology to match traveler requests with travel professionals. The company has received and processed more than 80,000 consumer trip requests since Tripology.com launched in June 2007. Based in New York, NY, Tripology offers travelers the best of both worlds, combining a content-rich online experience with access to knowledgeable travel specialists in their desired destination or type of travel for the personal attention and service they seek. Tripology is a privately held corporation based in New York, NY. Its principal investor is Ascend Venture Group. For more information, visit Tripology.com.
MEDIA CONTACTS:
Marlene Oliver, NJC Communications
(305) 491-0512, moliver (at) njccorp (dot) com
Mayra Etayo, NJC Communications
(305) 505-7089, metayo (at) njccorp (dot) com
###