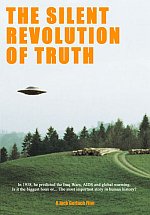 Los Angeles, CA (PRWEB) September 14, 2009
Recently published information by a Swiss man foretells widespread catastrophic consequences of global warming. According to Billy Meier, increased environmental destruction, famine and even the speeding up of the planet's rotation all will intensify dramatically by the year 2012. Meier, who claims that his still ongoing contacts with, and information from, Plejaren extraterrestrials began in 1942 at age five, published his initial warnings about the coming dangers of global warming in 1958.
Recently, an ever-increasing number of specific, environmentally related events, foretold by Meier years ago, have also occurred, in addition to dozens of other scientifically accurate prophecies and predictions that he has published over the past 67 years.
In his latest information, Meier states that our scientists have grossly underestimated the obvious causal relationships between such now well-documented phenomena as the worldwide melting of glaciers and the inevitably resulting, cataclysmic effects. The enormous pressure on the tectonic plates from the increased weight of the water alone, Meier claims, will lead to increased frequency and intensity of devastating earthquakes, volcanic eruptions and other geophysical upheavals worldwide.
Meier says that the actual facts of global warming - which he claims is now 75% human caused - and its hidden consequences, are energetically denied and hidden by many corporations, and the scientists beholden to them, because of their vested financial interests. This orchestrated denial, he says, will only produce even greater damage than would occur if corporate profits were not allowed to take precedent over the safety of humanity and the environment.
Meier's latest information coincides also with new analysis of his most controversial UFO photos (the Wedding Cake UFO, seen in the attached video), showing them to be authentic, depicting actual large unknown objects, and not done with small models.
Meier says that the top international professional skeptics, who have long claimed that Meier used models to hoax his hundreds of clear UFO photos, films and videos, have been unable to duplicate any of his photographic, or other physical, evidence.
Click here for more of Meier's prophetic information.
# # #