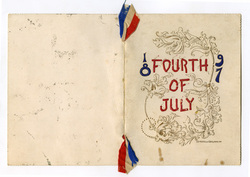 Top 25 Resort Spas in North America
New Paltz, NY (Vocus) September 24, 2009 -–
Guests at the historic Mohonk Mountain House can take a step back in time and taste what it was like to be a resort guest in the late 19th century. To celebrate its 140th anniversary, the majestic Victorian castle resort has introduced a special selection of vintage cuisine, reinterpreting popular dishes that the resort's guests dined on in the late 1800's. Researched and recreated by the resort's chefs, these anniversary-inspired recipes are available to both day and overnight guests throughout 2009 and 2010.
To create these special items, Mohonk Mountain House's chefs carefully researched resort menus from the late 19th century, preserved in archives, to discover what meals were traditionally prepared.
"After studying the menus, we researched how the dishes would have been traditionally prepared. These are foods that have come back into popularity—which demonstrates that everything old is new again. Now more than ever people are seeking dishes that provide a sense of comfort and these menu items also offer a link to the past," says Executive Chef Jim Palmeri.
The 140th anniversary culinary specials are designed to connect guests with the authentic experience of Mohonk Mountain House. Many of the original menu items incorporated French cooking styles. Heirloom dishes being offered include Codfish Cakes with Peas, Poached Eggs and Remoulade; Sauerbraten with German Style Potato Pancakes and Braised Red Cabbage; and Cinnamon Raisin Bread Pudding with Vanilla Ice Cream and Caramel Sauce.
Since holiday culinary traditions played an important role during the Victorian era, Chef Palmeri is also offering guests special heirloom holiday dishes during November and December. Dishes include Bread Stuffing with Honey Crisp Apples; Cranberry and Walnut Compote; and Ham with Orange and Stone Ground Mustard.
Mohonk's Main Dining Room today still looks very much as it did upon completion in 1899. One of the major differences in the 19th century is that the day's main meal was served during mid-day instead of the evening. Just as it has since its inception, the resort still emphasizes fresh farm ingredients in its cuisine—fresh fruits, vegetables, and herbs are harvested from local farms when seasonally available. Mohonk Mountain House has a special partnership with the nearby Brook Farm project, which maintains the land using sustainable farming traditions.
Meals are included in the rates for overnight guests, which begin at $510 per night for double occupancy accommodations. For reservations at Mohonk Mountain House, please call 800.772.6646 or visit the web site. For day meal reservations only, adult guest rates are $61.00 for lunch and $67.75 for dinner (taxes and gratuity included) To make a reservation for lunch or dinner at Mohonk Mountain House as a day guest, call the Dining Room Reservations Office at (845) 256-2056 to inquire about availability of day meals.
Mohonk's Vintage Cinnamon Raisin Bread Pudding Recipe
Pre-heat the oven to 325 degrees. Cut up one loaf of bread into cubes and place in a greased 9x13 pan. Sprinkle bread with 2 T cinnamon and 1 ½ cups raisins. Scald one quart of milk and 8 oz. of sugar together. Add 1 T of vanilla. Slowly add the hot milk mixture into a mixture of seven eggs, slightly beaten. Whisk constantly and pour mixture over the bread. Cover with foil. Place bread pudding pan on cookie sheet in oven and fill cookie sheet with water to create a water bath. Bake at 325 degrees for approximately 30-45 minutes. The bread pudding is done when custard has just set. Check with a knife in center to insure no liquid is uncooked. Refrigerate any unused bread pudding.
About Mohonk Mountain House
Mohonk Mountain House is a National Historic Landmark and Historic Hotel of America located in the Hudson Valley region of New York State, just 90 miles north of New York City. The resort is celebrating its 140th Anniversary in 2009, marking the milestone of having provided recreation and renewal of body, mind, and spirit in a beautiful natural setting since 1869. The award-winning 30,000-square-foot Spa wing at Mohonk Mountain House features 16 treatment rooms, a solarium, and outdoor heated mineral pool, along with an indoor heated swimming pool with an underwater sound system, comprehensive fitness center, and yoga/motion studio. The Spa is heated and cooled by a geo-thermal system and has a partial "green roof" and has been honored by Spa magazine as one of the best "Eco Spas" nationwide. It has also been acclaimed by Luxury Spafinder as one of the most affordable spas, and has been voted one of the "Top 25 Resort Spas in North America" by Conde Nast Traveler magazine. Mohonk's spectacular Skating Pavilion is host to special activities including skating lessons and corporate teambuilding programs. For invigorating outdoor fun, guests can enjoy 85 miles of trails for seasonal hiking, mountain biking, snowshoeing and cross-country skiing. Overnight guests can enjoy rock climbing on one of the most acclaimed cliffs in the world. The grounds feature exquisite gardens, a challenging nine-hole golf course, red clay tennis courts, and stables with horseback riding and horse-drawn carriage rides. The half-mile-long, glacial-formed Lake Mohonk is ideal for boating, fishing, and swimming. Extensive composting, recycling, and nature interpretation programs are hallmarks of the ongoing stewardship efforts undertaken at Mohonk Mountain House. Over 40 theme programs are presented annually, including culinary classes, gardening workshops, music festivals, nature programs, and more. Overnight rates at Mohonk Mountain House include charming accommodations, breakfast, lunch, dinner, Afternoon Tea and Cookies, and most resort activities. For additional information, please call 800.772.6646 or visit the web site.
# # #