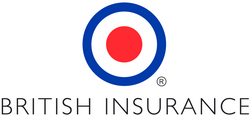 (PRWEB) May 9, 2010
In a recent survey* undertaken for British Insurance, it was found that the 80% of workers without any cover are hopeful their savings, families, the State, credit cards or even the Lottery will bail them out, should they lose their monthly income, unlike MPs who receive financial support in the form of a 'resettlement package'.
The top three preferred sources of 'income' to pay bills outside of a salary were; savings (half of the respondents), followed by families and State benefits. Worryingly, 13% aim to extend their debts by using credit cards and 4% favour a Lottery win to see them through hard times.
British Insurance Managing Director, Nel Mooy, comments: "The alarming number of workers without a financial support mechanism suggests a high level of confidence in job security. However our findings contradict this – 51% are worried about redundancy in this current economic climate and 67% know someone who has lost their job in the last year."
The unemployment insurance provider commissioned research in a bid to highlight that although the Government has financial safeguards in place to support MPs who lose their seats, the same cannot be said for workers across the UK.
It questioned full and part-time employees on their attitudes to unemployment cover, their understanding of this form of payment protection insurance and their opinion on how they would manage debts if they lost their job.
Nel continues: "I applaud any initiative that helps cushion the blow of a job loss, but sadly only a selective few have the luxury of an employer-backed scheme, e.g. redundancy protection. Most people must take responsibility for their own financial well-being in the event of redundancy and I am concerned so few have done that, especially in light of the current economic uncertainty and change of Government."
Feedback suggests a high proportion are prepared to 'wing it' if they lose their salary, despite 63% without redundancy insurance cover appreciating its benefits. The main reasons for declining to buy are; it's too expensive, don't like it, can't afford it or have enough to cover household bills.
Nel concludes; "There's a misconception that cover is too expensive and I urge people to shop around online and compare premiums in the same way they would their home or motor insurance – they could be pleasantly surprised. What is most worrying is the number of people prepared to chip away at their hard-earned savings or rely on others if they lose their salary. Equally disturbing are the high proportion of respondents who believe State benefits are sufficient.
Given the weekly Jobseeker's Allowance is £65.45 – barely enough for a weekly shop – debts could quickly escalate out of control, especially as 32% say they need between £501 and £1000 a month to meet their household bills, 27% require between £1001 and £1500 and 20% want between £1501 and £2000."
Unemployment insurance pays out if the claimant loses an income due to redundancy. Also known as Payment Protection Insurance, there are options to include accident and sickness as the reason behind a lost income.
Monthly premiums are priced dependent on the amount of benefit the policyholder is looking to receive and tax free payments can be made for up to a year. Payment protection cover is available specifically to meet mortgage, loan or credit card monthly repayment costs or to pay a wider range of bills such as rent, utility, council tax and food.
British Insurance recently launched a Mortgage Payment Protection Insurance Policy with unemployment-only options. It covers up to £2000 worth of mortgage payments, including any related expenses such as endowment savings plans, and varies its waiting periods between 30 and 180 days.
There's a 'back to work assistance' service and carer cover, ensuring those who have to leave work to care for a family member for up to a year, still receive an income.
A 35-year-old looking to protect mortgage payments of £1000 a month and opting for unemployment-only cover with a 30-day waiting period would pay £32.30 per month, equating to £3.23 per £100 of benefit.
British Insurance has won numerous awards as a provider of payment protection products and for service delivery. Further information on Payment Protection Insurance can be found at http://www.britishinsurance.com.
Note to Editors
*Survey undertaken by TNS Omnibus - 665 16-64 year-old full or part-time workers were questioned online from 29 April – 4 May 2010.
British Insurance is a widely-recognised consumer champion and one of the UK's leading independent providers of Payment Protection Insurance.
British Insurance is a trading name of Towergate Underwriting Group Limited who are authorised and regulated by the Financial Services Authority.
###