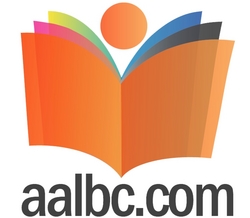 "Social media has enabled AALBC.com to expand our reach in ways that are measurable in both traffic and dollars"
New York, NY (PRWEB) July 12, 2010
Every web interaction has the power to influence a potential client's decision to purchase your book, product or service. So, if your website does not provide an informative and satisfying experience and you don't engage your visitors through social media, then they will find an author who is interested enough to have a dialog with their audience and a business who's interested in what they have to say.
Join Troy Johnson of AALBC.com (The African American Literature Book Club) and Kara Smith of Karasma Media PR as they discuss how social media can help convert your online visitors to viable business prospects and customers after interacting with your website.
About the presenters:
Troy Johnson is a technology expert and industry leader in marketing books on the World Wide Web. Mr. Johnson is the founder and webmaster of AALBC.com. LLC. AALBC.com was launched in 1998, and is now the largest and most frequently visited web site dedicated to books by and about black people. He has been recognized in articles that have appeared in Publishers Weekly, Essence Magazine,The New York Times, The Amsterdam News, Black Issues Book Review and Black Enterprise. Troy has also appeared on numerous radio and television programs including C-Span2's Book TV and The Black Family Channel's Literary Living; and in 2005 was named one of the 50 Most Powerful African Americans in Publishing by Black Issues Book Review magazine.
Kara Smith is the founder and president of Karasma Media, a Harlem based public relations boutique specializing in social media campaigns, and brand development for legal marketers and small to mid-size businesses. Karasma Media has garnered numerous speaking engagements and broadcast coverage for both Kara and her clients, including Fox 5 News, Newsweek's Online Magazine, 10/10 Wins, The Wall Street Journal, The New York Times NY , Harlem Torch Magazine, and Black Enterprise Online.
Register Now for QBR & AALBC.com's Publishing YOU-niversity:
1. Using a Website to Generate Business
2. How to Use Facebook to Build Your Personal and Professional Brand
3. What is Twitter All About?
4. Social Media Beyond Facebook and Twitter
Location:
Thurgood Marshall Academy
Classroom 211
214 West 135th Street - Between 7th & 8th Avenues
New York, NY 10030
Participants who enroll in all four workshops will receive a complementary "Jumpstart Your Social Media" Booklet
The Harlem Book Fair was founded in 1999 by QBR/The Black Book Review as a community event and forum for African American readers to discover and celebrate their history and culture through books.
The book fair is now a week long event and the country's largest community gathering of African American readers and book lovers. It has evolved into a national brand that is expanding into new markets each year. The Harlem Book Fair now draws over 50,000 attendees, and 15 million viewers via C-SPAN's Book TV. Last year, the Book Fair was broadcast live in Europe and Asia for the first time.
The 2010 Harlem Book Fair spans two avenue-long blocks on West 135th Street with tents, pavilions of books, food, and cultural concessions. Fair space has more than doubled since its inception.
###