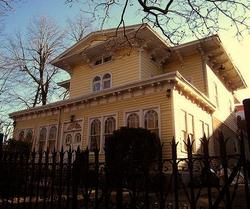 As our previous campaigns have been a huge success, we decided to launch this Easter offer, with a massive $50,000 worth of beds to be won
(PRWEB) March 10, 2010
Each day HostelBookers will randomly draw 20 bookings made through their website for reservations between the 9th March and the 3rd April, in one of 93 selected hostels across 30 destinations. Those selected will be asked to answer a simple question and those who answer correctly will enjoy their entire stay, which needs to be booked between the 5th April and the 31st May, for free – with the deposit refunded post departure*.
Customers could win a stay in top accommodation such as The Explorers hostel-Upper; located in the Upper West Side of Historic Manhattan, in the Columbia university area, just 10 minutes away from Central Park, or in Lafayette Guesthouse; a beautiful 19th century house in Brooklyn, just two blocks from the Subway station and five stops to Manhattan.
Alternatively, USA Hostels Hollywood in Los Angeles is located just few minutes' walk from the main attractions and close to Santa Monica and Venice beaches.
David Smith, HostelBookers COO, states: "Our aim has always been to provide our customers with value for money, offering the best prices and prizes in the top destinations for budget travel. As our previous campaigns have been a huge success, we decided to launch this Easter offer, with a massive $50,000 worth of beds to be won, providing further value to our customers and reinforcing our great relationship with the properties."
HostelBookers is the only major budget accommodation website in the travel industry that does not charge a booking fee and is, on average, 5.1% less expensive than its nearest competitors. It features 18,000 hostels and budget properties on its website in 3,500 destinations across the world.
###