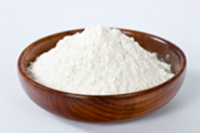 It's about time that people got a trusted source for pure caffeine powder and lidocaine online. The internet is swamped with fake products and we intend to put an end to that!
New York, NY (PRWEB) February 7, 2010
The company SunSpark Purity is now selling the two most popular powders from one single place. Dispite the fact that the two powders have nothing to do with each other.
The use of caffeine has reached extreme heights in our daily lives and so has the urge for people to purchase 100% pure caffeine powder. Not only is caffeine considered a powerful legal high in energy drinks and diet supplements but even the cosmetic industry is reaching out for the pure caffeine powder in their new revitalizing products for both skin and haircare. Lidocaine has also, during 2009, become a highly valued product in the medical and more lusty industry, where lidocaine is used in exotic products like "numbness condoms" , "preventing intimate shawing bumps", "insect bite patches" and even anti-sunburn lotions.
Both caffeine and lidocaine are amongst the "white gold powders" that are really hard to come by in their most pure, white powder form and from trusted sources.
Good things are hard to come by and people are increasingly looking for a trustwhorthy source that sell pure caffeine and pure lidocaine. The urge for one main source for both of these exotic powders was spotted by the founders of SunSpark Purity.
One of the founders said earlier this week; "There were sources on the internet that sold thinned down powders or even fake powders, which has become very common unfortunately. Some of the websites selling lidocaine didn't seem trustworthy either. So we decided to take matters into our own hands and now have all our powders produced under our supervision and have purity certificates and certificates of analysis that proves that we sell 99,9-100% pure powders. We will be the biggest source for these powders by the end of 2010. People want pure products and they want low prices too. Nobody wants to buy their products from shady websites in India or China or halfway across the globe. That's why we have our presence in Europe and USA, to provide fast shipment and total control of the products."
The supporters of Sun Spark Purity say that they welcome a strong online source, that not only sells pure caffeine and lidocaine, but at the same time offer very low prices and the highest possible quality.
The website makes a grand statement, that both products are intended for professionals or companies who use the raw materials for product development. "It is correct, that we emphasize that the use of these products are only to be used legally. Unfortunately, there are some people who refuse to follow instructions and abuse the products or combine them with products which is not intended. However, this is something that we can't prevent, we can only give positive and correct guidelines for the use of these products. Lidocaine and caffeine is only to be used professionally and in their respective fields - People know this and if they don't, we tell them on the website and on our product labeling!" says company representative.
Another big plus mentioned by the caffeine supporters was that they feel more comfortable buying their powders from a Western Based company, where quality control is usually much higher than in third world countries and where both payment and shipping options are easier to handle.
There seems to be a large new provider of lidocaine and caffeine on the internet marketplace:
Sun Spark Purity - We are the source
###