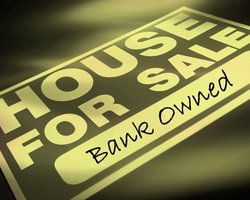 "The United States is still the land of opportunity!"
Minneapolis, MN (PRWEB) April 5, 2010
These homeowners have decided to take things into their own hands with a newly released video game called Mortgage Mod Game.
"We were faced with repeated denials and few options."
After losing their business and becoming unemployed like so many others this couple diligently worked to have their mortgage modified. They have worked relentlessly and have held several part-time jobs, searched for full-time permanent employment, sold personal belongings all in an attempt to save their home. Unfortunately, after months of paperwork they were told that they simply did not qualify for a loan modification and were denied.
These homeowners decided to shift their thought pattern and get back in the driver's seat with unconventional methods of trying to save their home. They wanted to do so "without the help of the government or the bank".
The homeowner is quoted as saying "The United States is still the land of opportunity!"
They designed this video game for two reasons; to save their home, and to let other people in this situation take out their frustrations. These homeowners do not blame the bank, mortgage company, or anyone else for their misfortune, but believe that "regardless of the catalyst, people still get frustrated". They take full responsibility for their past decisions, although the economy as a whole did play a role. At http://www.mortgagemodgame.com you can see how these homeowners are attempting to creatively save their home by allowing others to vent their frustrations and, best of all, be a part of helping them prove that this is still the land of opportunity.
The owners of Mortgage Mod Game hope that people will come to their website and play their game to have a little fun and are hopeful it may help them stay in their home.
When asked what they will do if this game does not help, the homeowner's response was, "If this fails, we will graciously pack our things and move, holding our heads high, knowing that "home" is wherever we live and is not defined by any one house. We started with absolutely nothing once before and with vision and the opportunity that we have in this great country, we can do it again!"
# # #