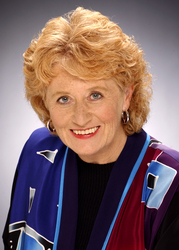 People who choose Collaborative Growth get world-class expertise in emotional intelligence and strategic decision making that delivers bottom line results.
Golden, CO (PRWEB) January 13, 2010
(PRWEB) January 11, 2010 Collaborative Growth, a company that helps organizations build emotionally intelligent teams, emotionally intelligent leaders and develop employees who want to follow their leaders, has just released three video interviews on YouTube. These interviews are with international experts and authors of important chapters in "The Handbook for Developing Emotional and Social Intelligence."
The first video is an introduction presented by the President of Collaborative Growth, Marcia Hughes and the Vice President James Terrell. This video describes the leadership Collaborative Growth is presenting in the field of Emotional Intelligence (EI), their ground breaking survey supporting emotionally intelligent teams and lays the foundationfor the interviews to follow. The first interview is with Dr. Steven Stein, the CEO of Multi-Health Systems. Dr. Stein discusses Emotional Intelligence strategies organizations can use to build success. From athletes to police chiefs, EI touches all our lives. The second interview being released today is with Dr. Howard Book. This intriguing interview highlights his research on how leaders can derail if they don't keep their skills in balance.
# # #