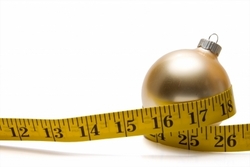 Many people don't know the history of ephedra, or even understand that it is a natural herb that's used by people all over the world to successfully assist in their weight-loss goals
Beverly Hills, CA (PRWEB) January 4, 2010
EphedrineHydrochloride.com has established its new site to help the millions of people who have made losing weight their resolution for the New Year. The site puts all of the common questions and concerns about ephedra diet pills into perspective; detailing the pros and cons & offering up details on the effectiveness of ephedra – most commonly taken in pill form.
"There is a lot of misinformation and confusion when it comes to a dieter using ephedrine to help them lose weight," says the site's general manager. "Our goal here is to help people to understand how the diet aid works, and to make them aware of the outcomes that they can expect. Many people don't know the history of ephedra, or even understand that it is a natural herb that's used by people all over the world to successfully assist in their weight-loss goals."
"Our site is the culmination of tireless scientific research on the facts about ephedra. With billions of ephedra diet pills being successfully used by dieters every year; the herb has proven to be a vital dietary supplement to millions. We've made it our mission to help dispel some of the myths tied to ephedra diet pills, and allow people to access our unbiased research on actual results in the real world."
About http://www.EphedrineHydrochloride.com:
http://www.EphedrineHydrochloride.com is designed to provide current, science-based information to the public, policy makers, health care professionals and the media about dietary supplements that contain Ephedrine HCL/Ephedra. EphedrineHydrochloride.com is sponsored by the Ephedrine Education Council.
We are a team of experts providing the real facts on Ephedrine HCL & Ephedra diet pills to media, government, health professionals and the public.
Our mission is to spread the TRUTH about ephedra products & dispel any myths surrounding this controversial weight loss drug.
###