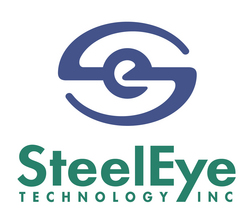 Menlo Park, CA (PRWEB) January 11, 2010
SteelEye Technology, Inc. (steeleye.com), a leading provider of business continuity and disaster recovery solutions for multi-vendor IT infrastructures, and Global Technical Systems (GTS, gtshq.com), the Common Processing System (CPS) Prime Contractor, today announced their partnership to deliver a highly available infrastructure to support the U.S. Navy's new CPS. In this partnership, SteelEye Protection Suite (SPS) for Linux Multi-Site Cluster Edition (SLMSCE) will ensure the continuous availability of host software applications designed to support the Navy's combat systems across its entire fleet.
The new CPS provides a processing system that supports the Navy's planned implementation of Open Architecture (OA) for naval combat systems. CPS will be designed around commercially available hardware and software, including computer processing and memory, data storage and extraction and I/O interfaces that will support host software applications of Navy combat systems running on Red Hat Linux. GTS CPS software partner, Northrop Grumman (NGC northropgrumman.com), worked side by side with GTS on the selection of SteelEye Protection Suite.
As the only solution for Linux that meets the Navy's requirements for achieving multi-site cluster configurations and enabling cascading multiple node failover, SLMSCE was selected to monitor and protect the Navy's IBM BladeCenter BCHT infrastructure against planned and unplanned network downtime. With the ability to combine the robustness of a classic, shared storage cluster with efficient, block-level data replication to a disaster recovery site, SLMSCE also enables automatic replication redirection to deliver comprehensive disaster recovery protection for the Navy's combat systems.
"With its reputation as the gold standard in high availability for the Linux platform, SteelEye seemed like a natural selection for meeting the high standards and critical requirements of the U.S. Navy," said GTS Chief Executive Officer Terry Spitzer. "Having a depth of experience in working with the government on a variety of contracts, we look forward to teaming up with SteelEye and providing what will be the first of new technology implementations scheduled to move to open architecture."
"The selection of SteelEye to support the CPS project with the U.S. Navy is a testament to the company's reputation for providing flexible disaster recovery solutions to protect the mission-critical applications and systems of large organizations and enterprises," said SteelEye President and CEO Nobuo Kita. "By ensuring the continuous availability of the Navy's OA combat systems, SteelEye has enabled a significant advancement in technology, while contributing to the overall lifecycle cost effectiveness of the OA initiative."
Implementation is scheduled to begin in the fourth quarter and the solution will be configured by Virginia Beach, Virginia-based GTS.
"As a leading alternative in reliable, flexible high availability clustering solutions for Linux, SPS for Linux Multi-Site Cluster Edition enables us to provide a disaster recovery infrastrcuture with the capability to support the critical weaponry of the U.S. Navy fleet," said Craig Black, GTS program manager for the CPS project. "The combination of our decade-long expertise in supporting the Navy's Open Architecture strategy with SteelEye's Protection Suite will enable us to deliver the hardware, installation and supplementary services to quickly and efficiently meet our timetable and provide the round-the-clock monitoring and protection required by the U.S. Navy."
SteelEye's LifeKeeper maintains the high availability of clustered Linux systems by monitoring system and application health, maintaining client connectivity and providing uninterrupted data access. For more information, visit steeleye.com.
About SteelEye Technology, Inc.:
SteelEye is the leading provider of data and application availability management solutions for business continuity and disaster recovery for Windows, Linux and virtual platforms.
The SteelEye family of data replication, application protection, high-availability clustering and disaster recovery solutions are priced and architected to enable enterprises of all sizes to ensure continuous availability of business-critical applications, servers and data.
To complement its software solutions, SteelEye also provides a full range of high-availability consulting and professional services to assist organizations with the assessment, design and implementation of solutions for ensuring high availability within their environments.
For more information about SteelEye, please visit steeleye.com.
© 2009 SteelEye Technology, Inc., All rights reserved. SteelEye, SteelEye Technology, LifeKeeper and SteelEye DataKeeper and associated logos are registered trademarks or trademarks of SteelEye Technology, Inc. and/or its affiliates in the United States and/or other countries. All other trademarks are the property of their respective owners.
About Global Technical Systems (GTS):
GTS, the CPS Prime Contractor, provides innovative, cost-effective, high-tech engineering products and product-based services encompassing hardware/software system design, upgrade, integration, evaluation, selection, and procurement in the following core areas: Navy Combat Systems, including the Navy Common Processing System (CPS) and Advanced COTS Enclosure (ACE); C4ISR/Sensor Technologies, including Level 4 Sensor Fusion, Maritime Surveillance System (MSS) for Navy IPO/International Countries, FusionCommand™ Sensor Fusion System for Border Protection, and AgentCommand Mobile Situational Awareness Application; and state of the art end-to-end Radar Systems utilizing stealth radar technologies (L-Band to W-Band). Additionally, GTS provides Information Technology (IT) support services, software development, depot repair, and fleet support for radar and display/distribution systems. GTS Combat Systems, C4ISR, depot repair, and IT services are based out of GTS Headquarters in Virginia Beach, VA; radar systems development and production are based in St Petersburg, FL; and software development and IT products are based in Oxford, MS.
For more information, contact Michael Hopkins, VisiTech PR, at (303) 752-3552 ext. 230.
###