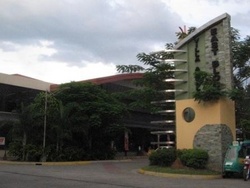 "We're hoping to make entrepreneurs aware of the significant business opportunities outsourcing can provide".
West New York, NJ (PRWEB) January 14, 2010
Hit Rate Solutions announced today that it is launching an aggressive market outreach program to allow small businesses and entrepreneurs to realize benefits of large scale call center operations by large corporations. The move is in response to the continued hesitation by small companies to resume hiring amidst economic uncertainty. Tight credit conditions for small businesses remain problematic, even as the economy has improved. "Large companies are gaining market share as they have the necessary access to credit to resume hiring", partner Dan Edmonson said in an interview. "We're trying to tell entrepreneurs that their size and flexibility can actually help them in this environment".
Hit Rate Solutions recently launched an outsourcing blog to help current and prospective clients add value to their outsourcing efforts. This will coincide with their efforts to make outsourcing easier for small businesses. "Many small companies have avoided outsourcing business services because they believe it is an opaque, foreign process", Edmonson continued. "Large companies are typically tied into long term contracts. That simply isn't the case for small businesses". The company also plans to expand its internal telemarketing and search engine marketing efforts tailored to small business owners.
HRS has particular expertise in telemarketing services, and along with NLIT, operates outbound and inbound call centers. The Philippines is a leading destination for Business Process Outsourcing, and companies have received global recognition for quality and performance.
Hit Rate Solutions partnered with Next Level IT Teleservices in 2008 to open operations in Bacolod City, Philippines. Like other call centers in the Philippines, Hit Rate Solutions has grown despite job losses in the United States. Since then, HRS has seen rapid expansion in telemarketing and appointment setting services. According to the Contact Center Association of the Philippines, call center revenue growth in the region is expected to grow by about 20% in 2010, a rate similar to its achievements in 2009. "The sluggish economy over the past year and a half may have actually helped us", Edmonson continued. "Companies in the US and UK have been looking for ways to cut costs without sacrificing crucial marketing functions".
Hit Rate Solutions is hopeful that rapid growth by call center service providers will continue as the global economy improves. Mr. Edmonson feels that the recession increased the awareness of the need for flexibility and efficiency. The blog is designed to not only educate those new to outsourcing, but help those who have outsourced in the past learn best practices in telemarketing, appointment setting, and customer service.
# # #