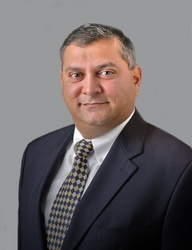 The movie attempts to ground itself in reality by featuring interviews with real people who've lost their jobs
San Jose, Calif. (Vocus) January 13, 2010
While many human resources workers were initially excited about the prospect of George Clooney portraying a member of their profession in the critically acclaimed movie "Up in the Air," they have been disappointed in the misconceptions about corporate layoffs and outplacement services that the movie has fostered, says Sanjay Sathe, founder and CEO of RiseSmart, a provider of Web-enabled outplacement and job search services.
"The movie attempts to ground itself in reality by featuring interviews with real people who've lost their jobs," Sathe says. "But that's about the only thing the movie gets right in its portrayal of corporate layoffs and the human resources function."
Sathe identified the following five myths and misconceptions about HR perpetuated by "Up in the Air":
1. Companies hire "transition consultants" to fire people. "In virtually every case, companies lay off their employees themselves; this is typically done by the employee's hiring manager. Consultants may be brought in to plan layoffs or, in the case of outplacement services, to help individuals find new jobs after a layoff," Sathe says. "'Transition consultant' is the title of George Clooney's character. But in real life, 'transition consultant' is a term for HR professionals who help people to find a job after the layoff. At RiseSmart, for example, the role of a transition specialist is to provide laid-off workers with actionable job leads, to help them re-write their resumes, and to coach them in using social networks like LinkedIn and Twitter."
2. HR professionals thrive by being emotionally detached. "People go into human resources because they enjoy working with people. They genuinely like people and empathize with them. At many companies, the senior HR executive serves the critical role of chief advocate for employees," Sathe says. "My experience is that layoffs are usually very difficult emotionally on HR people."
3. All laid-off workers get is a "packet." "The movie suggests that companies simply dump a pocket folder full of useless information on employees when they lay them off. The goal of Clooney's character seems to be to make empty promises, give employees the 'packet,' and get out the door as quickly as possible – presumably, before they have a chance to see there's little of value inside," says Sathe. "This runs counter to the facts. A recent survey of employers indicates that 81 percent use outplacement firms to help employees find new jobs. This is a big increase over just a few years ago. And in many cases, companies provide this support for a period of three to six months, or even longer. "
4. Laid-off workers can be mollified with generic pep talks. "When lowering the boom, Clooney's character routinely spouts the line, 'Anyone who ever built an empire or changed the world sat where you are sitting, and it's because they sat there that they were able to do it.' The thought that this kind of condescending pep talk would 'work' on people is insulting to those who have actually had to go through this experience," says Sathe. "At RiseSmart, we do give pep talks to employees — not about building empires, but about how marketable they are based on a review of their backgrounds. We might say, 'Hey, have you considered applying for a job in the health care sector? Because your experience is great and would transfer very well to that industry.' But I guess that kind of pep talk would not sell many movie tickets, would it?"
5. The work of the "transition consultant" ends immediately after the layoff. "While the 'transition consultant' played by Clooney skulks out of offices and on to the next firing, real-life transition consultants begin their work after the layoff," Sathe says. "The story of transition consultants working with employees to help them find new jobs is often an uplifting and inspiring one. Maybe that can be the story told in 'Up in the Air 2.'"
About RiseSmart
RiseSmart, based in Silicon Valley, is transforming the way companies provide outplacement services and individuals use the Web to find jobs. The San Jose Mercury News says, "RiseSmart typifies the valley's knack for using technology to disrupt standard business practices." RiseSmart combines sophisticated technology with one-on-one support to help displaced employees and other jobseekers find new jobs -- fast. RiseSmart focuses on accountability and ROI in outplacement services, helping its corporate clients to reduce severance costs and unemployment taxes by getting laid-off employees back to work sooner. For more information about RiseSmart, visit the company's Web site at http://www.RiseSmart.com .
Contact:
Cathy Baradell
RiseSmart
972.235.3439
cbaradell(at) ideagrove(dot)com
http://www.RiseSmart.com
###