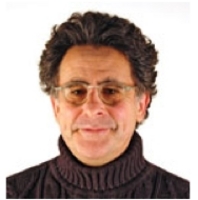 "I started Pan American Dental Tours (PDT) to help Boomers like myself, and others, get quality dental care at prices they can afford."
North Salem, NY (PRWEB) January 19, 2010
After years of expensive visits to the dentist, Jeff Apton emerged from retirement to start Pan American Dental Tours (panamdentaltours.com). The new dental tourism facilitator helps patients burdened by the high cost of dental treatment to receive quality care from English-speaking dentists in Panama and save 50-70% over the cost of the same work done in the U.S.
About 50% of Americans (and 80% of Seniors) have no dental insurance, so their life savings and/or retirement accounts are footing the bills. Especially for those on fixed incomes (and also for all but the wealthy), it makes sense to look for lower-cost alternatives.
"Having traveled the world throughout my healthcare-marketing career, I had dental work done in other countries. The care was always top-notch, and the costs were a fraction of what I would have paid back home," Apton notes. "I started Pan American Dental Tours (PDT) to help Boomers like myself, and others, get quality dental care at prices they can afford."
Pan American Dental Tours specializes only in dentistry, a marked difference from other companies that offer dental services as one item on large and varied menus of medical services. In any given year, hundreds of thousands of Americans travel for dental care, clearly showing the need for expert help in finding the best care outside the States. Dental specialization is a natural fit with the backgrounds of the principals of Pan American Dental Tours (panamdentaltours.com). They both come from a family of dentists and have 60 years of experience in health care and dentistry.
Because they specialize in dentistry, PDT can meet the dentists they work with and check out their office procedures and equipment. This first-hand knowledge provides patients with a level of confidence that they cannot get from internet searches and back and forth emails.
Pan American Dental Tours panamdentaltours.com) is also partnered with travel experts located in Panama City who can help patients with lodging, transportation and tours. Panama is a country rich in history, biodiversity and tranquil island beaches that can all be experienced around visits to the clinic.
Dental work may not be fun, but saving money and visiting a world-class country with a range of enjoyable attractions can make the experience more enjoyable.
Pan American Dental Tours (panamdentaltours.com) is a dentistry-only dental tourism facilitator located in North Salem, NY. The company has over sixty years of experience in healthcare and dentistry and is dedicated to helping patients receive high-quality dental care at prices they can afford.
For more information, or to schedule an interview, contact:
Jeff Apton, President, Pan American Dental Tours 914-485-1026 panamdentaltours.com
To read more about Jeff's thoughts on dentistry and Panama, visit his blog, My Dental Journey.
###