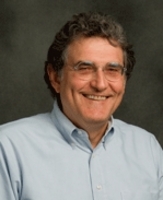 "Symposium attendees will be interested in hearing Mr. Schmid's insights into the imaging technology industry and the business value of integrated solutions for office MFPs," said Charles LeCompte, president and founder of Lyra Research.
Newton, MA (PRWEB) January 15, 2010
Lyra Research, the digital imaging authority (http://www.lyra.com), is pleased to announce that Edward Schmid, vice president of the Document Imaging Division of Nuance Communications Inc., will provide the office keynote address at the 2010 Lyra Imaging Symposium (http://www.lyra.com/symposium). The 13th annual Symposium will be held on January 25–27, 2010 at the Rancho Las Palmas Resort and Spa in Rancho Mirage, California. The theme of this year's Symposium is The Road to Recovery.
Mr. Schmid is a well-known document-imaging technology visionary and entrepreneur. Most notably, he founded eCopy, Inc., which pioneered the market for MFP document-imaging software. He built eCopy into a global company with operations in North America, Europe, and Asia Pacific. Nuance Communications Inc. acquired eCopy in October 2009.
"A stellar industry veteran, Mr. Schmid is an exciting addition to the Symposium's office printing session. Symposium attendees will be interested in hearing Mr. Schmid's insights into the imaging technology industry and the business value of integrated solutions for office MFPs," said Charles LeCompte, president and founder of Lyra Research.
Other provocative presentations to be featured in the Office Printing segment of the conference include:

Office MFPs: A Tough Market Gets Tougher—Steve Reynolds, Lyra senior analyst, will examine whether the effect of the recession on office printing is cyclical or secular and review the impact of the current economic environment on different office MFP segments. Reynolds also will discuss the potential for price wars and price-war survival strategies.
Office Printer Supplies for a New Decade—Cortney Kasuba and Andy Lippman, Lyra senior analysts, will discuss where office print volumes are headed and who is winning the office ink jet versus laser print-volume battle. This segment also includes a glimpse into aftermarket trends for ink jet and laser cartridges and future product strategies.
Fit and Focus! Use a Crisis to Beat the Competition—Mark Boelhouwer, vice president of strategic marketing for Ricoh Americas Corporation, will use examples from the world of athletics to showcase the lessons that printing and document-management companies can learn from a major crisis. He will present practical strategies that companies can employ to recuperate, prepare, and succeed in the years after a crisis strikes. He will pose questions regarding what can be learned from adversity to become a "fit" company and how can companies enhance their focus and ability to execute plans in order to beat the competition.
The Changing Face of SMB Printing: Laser or Ink Jet? Larry Jamieson, director of Lyra's Hard Copy Industry Advisory Service, will discuss the economic outlook for personal ink jet and laser printers and MFPs. He also will discuss where small and medium-size businesses (SMBs) stand in terms of printing and what direction they are headed in, and review recent SMB survey highlights, including information regarding ink jet versus laser, price/performance, managed print services, and OEM versus aftermarket inks and toners.
Other segments of the agenda include Vendor Scorecards; Managed Print Services; Global Spotlight; Wall Street Watch; Printing and the Environment; Consumer Imaging and Photo Printing, and a Commercial and Production Printing Breakout Session. Visit http://www.lyra.com/symposium for updated agenda details as well as registration, hotel, and travel information.
How to Register
The Symposium will take place on Monday, January 25, 2010 through Wednesday, January 27, 2010. The standard registration fee is $1,745. Attractive group rate incentives are still available. To register, call Sandy Tobin at 617-454-2612, or visit http://www.lyra.com/symposium for secure online registration.
Lyra Research: The Digital Imaging Authority
Lyra Research collaborates with imaging industry decision makers worldwide, enabling clients to strengthen their market position and achieve profitable growth. Lyra's expert analysts and editors help clients devise and implement creative solutions to business challenges, arming them with competitive intelligence, strategic and tactical advice, news and analysis, and market forecasts.
Since 1991, Lyra's custom research and consulting, advisory services, award-winning journals, and innovative events have set the standard for analysis of imaging hardware, consumables, and digital photography markets.
Visit http://www.lyra.com to learn more about how Lyra can be your strategic business partner.
###