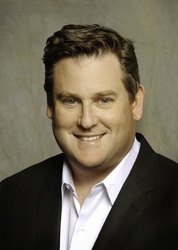 San Francisco, CA (PRWEB) January 14, 2010
Eventbrite, the fastest growing social commerce company, today announced that Sean Moriarty, former CEO of Ticketmaster, has joined the company's Board of Directors. Eventbrite offers event organizers across a wide breadth of industries an easy-to-use, elegant, and simple way to manage, promote and sell out their events. Moriarty will serve as a key strategic advisor, contributing his acute operating expertise and knowledge of the events industry to further enhance Eventbrite's ability to enable unparalleled success for its customers.
"Eventbrite is a pioneer in social commerce and they've built a simple and elegant platform that allows anyone to be an effective manager and marketer of a huge variety of events," said Sean Moriarty. "The Eventbrite team is extremely bright, capable, and passionate about serving their customers, and such a combination of platform and people bodes very well for Eventbrite's future success."
Eventbrite is an industry leader in delivering powerful and complete solutions that handle all aspects of the event management process including promotions, ticket sales, and registrations. The company is transforming the way event holders reach attendees by leveraging the powerful relevancy found in a user's social graph to enable the sharing of events with friends and colleagues. By creating this social commerce platform, Eventbrite empowers event holders of any size or scale to reach the people that care about their events more easily and effectively.
"Sean is a true innovator and brought this spirit to Ticketmaster as a technologist, operator and hands-on executor. We are thrilled to have him join our strategic team," said Kevin Hartz, CEO and co-founder of Eventbrite. "Sean's decision to come on board is huge validation for our vision and is a turning point for the company."
Moriarty ran Ticketmaster from 2006 – 2009, as president and then CEO, and led Ticketmaster's transformation into a major global ecommerce player. During that time, Moriarty expanded the scope of the company's operations through strategic investments and acquisitions, which contributed to Ticketmaster's significant growth both in the United States and abroad.
About Eventbrite
Eventbrite is the world's largest, fastest growing social commerce company. We empower anyone to host successful live experiences of any type or size by providing an easy way to manage, promote and sell out the event. Eventbrite brings together transactions with social interactions to allow events to live, flourish and take flight anywhere online. The net result is an intensely social transaction experience that at once helps events sell out, while creating a whirlwind of conversation and social engagement around them. Eventbrite is the engine for a new generation of live experiences. Eventbrite is privately held and backed by Sequoia Capital. For more information, go to http://www.eventbrite.com.
Contact Info:
LaunchSquad
Melissa Biles or Melissa Klein
(415) 625-8555
eventbrite(at)launchsquad(dot)com
###